San Francisco Facts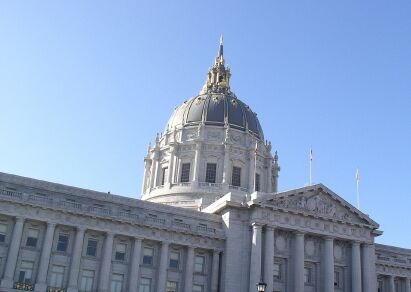 If you want to know more about the history of the City by the Bay, San Francisco facts are abundant. If you're planning a visit to the Bay Area with a group of friends, it can also help you play tour guide. Your companions are sure to be impressed with your knowledge.
Test your knowledge with these interesting San Francsico facts:
Chinatown: San Francisco was the birthplace of the fortune cookie. That's right; these sweet and crunchy goodies are not exactly Chinese. In fact, they were invented by the Hagiwara family, of Japanese origin, to serve at the Tea Garden in Golden Gate Park. Today, thousands are mass produced at the Ross Alley factory in Chinatown.
Golden Gate Bridge: Another interesting fact about San Francisco is that the Golden Gate Bridge is named after Turkey. John C. Fremont called this area near the northern tip of the city, Crysopylae, because, to him, it looked similar to Golden Horn in Istanbul. The quintessential red bridge that crosses the Bay was the longest of its kind in the world back in 1937, when it was first opened to traffic. Each tower on the bridge has 300,000 rivets.
Alcatraz Island: Alcatraz Island was named for a group of birds. Long before it was a prison, Juan de Ayala of Spain, discovered the island in 1775. He named it Las Isla de los Alcatraces, which loosely translates to Pelican Island. Alcatraz then, as is now, was rocky and had little vegetation. This made it a perfect habitat for sea-loving avians.
Union Square: This popular tourist site wasn't always so classy. These days it is home to some of the priciest real estate in the city, as well as stores like Louis Vuitton. However, it used to be called Morton Street, and it was home to houses of ill repute. It got so bad that even law enforcement officers were wary to visit the area.
Mission Dolores: The oldest building in the city has been around since 1791. Mission Dolores, located at 3321 16th Street, is a whitewashed church, which survived two major earthquakes, plus a 2000 attack by powderpost beetles.
City Hall: The famous building has quite a history. Although not the capital of the state of California, San Francisco, boasts a large domed city hall reminiscent of many state houses. The building was the site of the famous wedding between Joe Di Maggio and Marilyn Monroe, and a famous murder. It was where Dan White shot activist Harvey Milk in 1978.
San Francisco by the Numbers
If you're looking for more numeric San Francisco facts, here is everything you need to know:
The city is 46.69 square miles in area and consists of 43 hills.
It became an incorporated city on April 15, 1850.
Over 15 million tourists visited the area in 2009, making it one of the most popular destinations in the United States.
In 2010, the city's population was 743,566.
There are more than 8000 restaurants and 700 bars within 15 miles of downtown San Francisco.
The average high temperature in July is just 66.7 degrees, quite a difference from balmier Oakland, even though it is just across the Bay.
To find out more facts about San Francisco, visit to your local library. There are dozens of guidebooks available that can provide you with information about this endlessly fascinating city. San Francisco has a rich history, yet is constantly reinventing itself; so whether you live in the area or you are just visiting, you will never run out of new things to learn.