Television Shows Set in San Francisco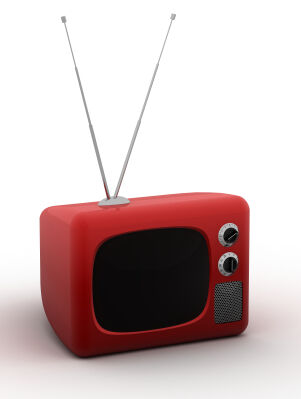 There are dozens of current and former television shows set in San Francisco. Perhaps it's because the city offers a unique backdrop with all of the windy roads and hills. Of course, not all television shows set in San Francisco are actually filmed there. Many have images of the city as exterior shots, but they are actually shot on sound stages.
Television Shows Set in San Francisco
The following popular TV series help keep San Francisco on the map in the heart of fans around the world:
This family-friendly sitcom, which aired from 1987 to 1995, focused on the lives of single dad, Danny Tanner, and his three girls, D.J., Stephanie and Michelle. The family lived in a San Francisco townhouse reminiscent of the painted ladies with two of Danny's single friends who moved in to help him raise his children after he lost his wife.
The gritty cop show aired from 1996 to 2001. It was shot on location in different areas of the city. It featured Don Johnson as a cop who raced through the streets fighting crime in his Plymouth Hemi Barracuda. The show also focused on Nash's family problems, which included strained relationships with his two ex-wives and teenage daughter.
The Streets of San Francisco
Another show that really made use of the city's unique landscape was "The Streets of San Francisco." The show aired from 1972 to 1977. Its plot was centered around Mike Stone and Steve Keller, two homicide detectives that worked the streets in and around San Francisco. While they mostly worked to solve murders, they also handled a variety of other crime cases.
A different kind of cop show, this one centered around a detective, who just happens to have a severe case of obsessive compulsive disorder. While on psychiatric leave from San Francisco's police department, Adrian Monk works freelance with the help of Sharon Fleming, his friend who is a nurse. Monk's goal is to have enough success on his own to convince his former boss to let him become a cop again, despite his many eccentricities. This show aired from 2002 to 2009.
Airing from 1998 to 2006, this show was about three teenage sisters who discovered that they were witches. Each had a distinct magic ability, such as the power to stop time. The sisters, who were played by Shannen Doherty, Alyssa Milano and Holly Marie Combs, lived in a house in San Francisco that was often visited by evil forces.
Launched in 2010, this show focuses on the lives of the Braveman family. The lead character, played by Lauren Graham, returns home to San Francisco after getting a divorce. She is accompanied by her daughter and son, who have a difficult time adjusting to their new version of family life.
Obviously, this is not an exhaustive list of all of the television shows set in San Francisco. Find shows set in the Bay Area is to pay attention when you're watching TV. It's not too tough to identify area landmarks, such as Alcatraz Island and the Golden Gate Bridge. Once you start paying close attention, you may even be able to come up with a list of your own.