Top 5 Cheap Eats in San Francisco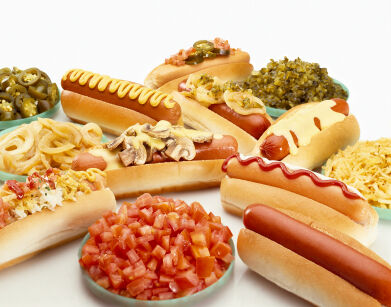 Narrowing down the top 5 cheap eats in San Francisco is no easy task. Since the recession hit, many Bay Area eateries have revamped their menus to include a plethora of bargain bites. These days penny-pinching epicureans in San Francisco have a host of mouthwatering culinary creations to choose from.
Top 5 Cheap Eats in San Francisco
Whether you live in the Bay Area or you are just visiting, sampling the top 5 cheap eats in San Francisco can be a rewarding experience. The following eateries are well-known for their low price offerings that taste out of this world:
Located at 3406 18th Street in San Francisco, Yamo tops the list as one of the best eateries for bargain diners. The décor is far from high-end, but what Yamo lacks in appearance it more than makes up for in its inexpensive eats. The tiny, cash-only hole-in-the wall attracts hundreds of diners to the Mission District each day. The food is simple, delicious, and dirt cheap.
The line is crazy long, but the wait for one-of-a-kind Burmese dishes is well worth it. What's more, the prices can't be beat. Yamo offers chewy, long egg noodles with tender curry beef for just $5.25 (as of August 2010). Another popular $5 meal features cold noodles topped with hot chicken and loads of fresh vegetables. Even Yamo's most popular dish is priced at less than $6. For just $5.25 you can dine on the restaurant's star creation, the tea salad, which features chopped cabbage, tea leaves and lots of crunchy peanuts and fried lentils.
Yamo is open for lunch and dinner, but it only seats 10 people at a time. Also, it doesn't offer beer, wine or liquor. However, you can BYOB and take-out popular dishes like spicy fried rice and wok-tossed noodles with curry, and dine at one of San Francisco's famous outdoor attractions.
If you are looking for frugal, yet delicious soul food, then head to Little Skillet at 360 Ritch Street in San Francisco. The casual take-out offshoot of Farmer Brown is home to huge crowds and phenomenal food. The popular cash-only establishment is one of the only places in the Bay Area where you can easily feed six hungry adults for less than $40. Little Skillet's signature chicken and waffle dish sells for less than $10 (as of August 2010). You can also get waffles with fresh peaches and maple-thyme syrup for just $6, a BBQ pulled pork po' boy for $9 and homemade brown sugar and black pepper biscuits for just a buck a piece. However, the eatery's cheapest eat is the eight-piece fried chicken box, priced at just $15.
Little Skillet also offers a host of daily specials all for less than $10, including a mile-high BLT with huge chunks of avocado, thick-cut bacon and a creamy dressing. The catch is that you're on your own to find a place to consume the bargain bites. All the food is strictly to-go, though there are benches located across the street from the eatery in a loading dock where you can dig in while your dishes are still hot.
Nothing says Americana better than a piping hot, tricked-out wiener eaten in one of the nation's most popular cities. Showdogs, located at 1020 Market Street in San Francisco, is one the Bay Area's most popular hot dog emporiums. Not only is the eatery embraced for its killer dogs, but the prices are fabulous as well. The two-fisted dogs are piled high with every condiment known to man, including unique sections, such as house-made pasilla barbecue sauce, remoulade and relish.
In addition to its line of budget-friendly gourmet dogs, including veggie dogs and chicken apple sausage dogs with arugula and fig chutney, Showdogs offers bargain-priced sides, including spice-dusted fries and BBQ shoestring fries for just a couple of bucks. The cheap eats mesh with the ambience, which is strictly busy city. You have the option to either sit outside on Market Street or behind the eatery's big window on a bar stool.
Alaturca Restaurant proves that you don't have to dine at a hole-in-the-wall in order to nosh on bargain bites in San Francisco. The popular sit-down Turkish restaurant, located at 869 Geary Street in San Francisco, offers a huge menu of reasonably priced food, including house favorites, such as from (a cold, creamy eggplant salad peppered with lemon and bell peppers), Manti (Turkish dumplings with garlic yoghurt, spices and butter), fresh breads stuffed with cheese and vegetables, and massive platters of grilled meats with rice and salad.
The majority of the menu selections, including the popular Grilled Kofke Plate and chicken, beef and lamb combo are priced at $10 or less (as of August 2010). If you are looking for a low-budget restaurant with high-end food, ambience and service, then Alaturca is the place to be.
If you are looking for dirt cheap organic goods, then head to 101 Castro Street in San Francisco. That's where you will find Courtney's Produce, one of the most popular bargain eateries in the Bay Area. The market is known for its quality, organic fruit and vegetables, as well as its fresh-squeezed juices and home-style sandwiches. The ice-cold 12-ounce juices made from organic fruits, including oranges, pears, strawberries and watermelon, sell for just $2.50 (as of August 2010) and pair perfectly with the affordable mouthwatering sandwiches. The homemade creations feature roast chicken, turkey, tuna, or veggies on fresh buns or sliced bread, and cost between $2.50 and $4.
Courtney's also has a plethora of fresh baked pastries, bagels, and desserts. The inexpensive, healthy, and convenient options make Courtney's a sure bet for the top 5 cheap eats in San Francisco.
The aforementioned cheap eats in San Francisco reflect a tiny fraction of bargain bites located in and around the Bay Area. The city is known for its incredibly eclectic cuisine and now, more than ever before, you can sample these international delicacies without going broke. The hard part won't be balancing your budget; rather it will be deciding how to nosh on so many tasty and affordable dishes without damaging your diet.