Attractions in Golden Gate Park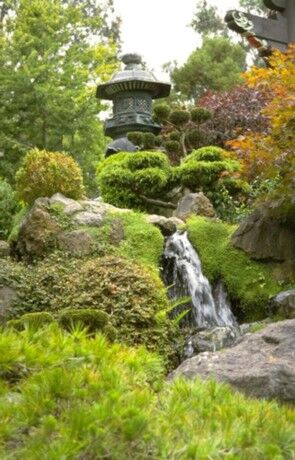 Discover fun attractions in Golden Gate Park.
No trip to San Francisco would be complete without stopping to visit the attractions in Golden Gate Park. The largest and most famous park in the city, Golden Gate Park rests on over 1,000 acres between the Haight Ashbury district and the Pacific Ocean. Begun in 1870 by designer and civil engineer William Hammond Hall, Golden Gate Park's original design was inspired by the works of Frederick Law Olmstead, the man who created New York's Central Park.
Must See Attractions in Golden Gate Park
There are many great ways to spend your day in Golden Gate Park, so grab your walking shoes and explore the sights!
Strybing Arboretum and Botanical Gardens
Boasting a redwood grove and over 7,000 plant species on 55-acres, some of them endangered or extinct in the wild, the Strybing Arboretum and Botanical Gardens bring together a fascinating collection of plants that will enhance any day in the park. Admission is free, and docent led tours start at 1:30 p.m. daily with an extra 10:30 a.m. tour added on weekends.
Originally created for the Midwinter International Exposition of 1894, the Japanese Tea Garden is a restful place to reflect and relax. You can walk through its five acres of winding paths and experience the beauty of the Drum Bridge, a wooden pagoda, and a large bronze Buddha, all nestled amid cherry trees and skillfully trained bonsai trees. The Japanese Tea Garden is open daily, but hours vary according to season, so check ahead before you visit. There is a fee for admission.
M. H. de Young Memorial Museum
A premier fine arts museum originally built in 1894 for the Midwinter International Exposition and completely redesigned in 2005, the de Young Museum is a popular park attraction. It presents a diverse collection of permanent and traveling art exhibits each season. Expect to spend at least a couple of hours on your visit. The de Young charges for admission.
A jewel of Victorian architecture, the Conservatory of Flowers is as beautiful outside as it is inside. A San Francisco landmark since 1879, it's the oldest public conservatory in the United States. This greenhouse confection is a must see, whether you're a plant lover or not. View collections of spectacular tropical flowers and foliage from around the world. The conservatory charges a nominal fee for admission and is currently closed on Mondays.
California Academy of Sciences
A scientific complex situated in a tranquil park setting, the California Academy of Sciences is a research facility as well a series of state of the art exhibits designed to educate the public about the natural world. A single admission ticket to the California Academy of Sciences will give you access to all of the exhibits, including: Steinhart Aquarium, Morrison Planetarium, and the Rainforest Dome.
Make sure that you plan your trip ahead of time. The complex is very popular, and tickets sell out quickly on holidays and summer weekends. Although it is easy to drive to Golden Gate Park and parking is available for a nominal fee, visitors are encouraged to take public transportation. You can pre-purchase tickets for your visit online.
Housing more than 38,000 live sea animals in a series of habitat exhibits, Steinhart Aquarium recreates a number of underwater ecosystems. Their exhibits include examples of a coral reef from the Philippines, the Northern California coastline, and the flooded Amazon basin.
The Academy rain forest is enclosed within a 90-foot glass dome. Inside the four-story structure you will find frogs, birds, caves, butterflies, and a recreation of the flooded Amazon forest floor, which you can access through an underground tunnel to watch fish swimming overhead.
The biggest all-digital planetarium on earth, Morrison Planetarium produces a number of programs every year to entertain and inform the public. Star shows, NASA feeds, and special presentations such as "A Tour of the Universe" are performed daily. Tickets are offered on a first come first served basis - buy them before noon to guarantee a spot that day.
Kimball Natural History Museum
The themes of understanding life's origins and ecosystems are explored in the many exhibits of the Kimball Natural History Museum. The detailed exhibits, including painstakingly recreated dioramas, represent themes like climate change, life in the African veldt, creatures of the Galapagos and many more, drawing on an inventory of 20 million specimens to make learning easy and fun.
The park has other recreational facilities and lesser known attractions to round out your visit, including: the Dutch Windmill, Stowe Lake, tennis courts, riding stables, polo fields, free outdoor concerts, and a golf course. There is a general information site if you are interested in learning more.