Backpage San Francisco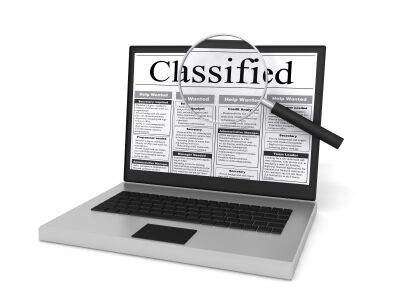 Backpage San Francisco is the Bay Area's version of the popular website, Backpage.com. This website was started in 1999 and it's owned by New Times Media. It's similar to Craigslist, which started in San Francisco, but this particular site is based in Phoenix, Arizona.
Navigating Backpage San Francisco
The website is basically a classifieds listing, which features nearly a dozen different sections, including:
Community:  Lists classes and events, local support and social groups and volunteer opportunities.
Automotive:  Features vehicles for sale, parts for sale and service information.
Buy/Sell/Trade:  A place where you can find anything and everything, including antiques, clothing, furniture, animals, sporting equipment, motorcycles, office supplies, plants, event tickets and appliances.
Music:  Where you can find instruments for sale, information on lessons and musicians for hire.  You can also advertise your band here, if you're looking for gigs.
Rentals:  The place to look if you need a place to live, a place to stay on vacation or a place to set up your business.
Real Estate:  If you need a place to live, but you want to buy it instead of renting it, this is the section for you.  It also includes listings for commercial properties.
Jobs:  Lists employment opportunities.
Personals:  The spot to check out if you're looking for a person to spend some quality time with or the place to look if you are trying to find someone you met on BART, but didn't catch his or her name.
Adult:  Listings for that someone special to spend an interesting time with, usually no strings attached.
Services:  Very similar to the yellow pages.  It lets you find businesses that provide everything from financial and legal advice to house cleaning.
Forums:  A place to chat with others about topics that interest you. However, you should know that not everyone who uses the forums lives in the San Francisco area. In fact, some of the respondents live out of the country. Some of the threads are not politically correct or PG either, so be careful where you look.
If you'd like to post an ad on Backpage San Francisco, you'll be happy to know that you can do so for free. Start on the homepage by clicking the button that says "Post an Ad." Once you've done that, you'll arrive at a page which asks you about the section you would like to post your ad in. Make sure you choose the most appropriate one, so that you are most likely to get responses. Once you've got the sections narrowed down, you can decide on a location. You can choose from six different parts of the Bay Area.
Then, all you have to do is type in your ad, giving it a title and a description. You'll have to enter your email address, since you'll need to read the email and respond in order for your ad to go live. Make sure you keep this email since you'll need it later when it's time to delete your ad.
It's not a good idea to use a work email address to post your ad on Backpage San Francisco. You may find that you get a lot of responses and it could clog up your inbox. In fact, you may want to create a throwaway email address just for ad responses. Finally, for your safety, never put personal information in your ad, especially not your home address or your phone number.