Bay Area Computer Camps for Teens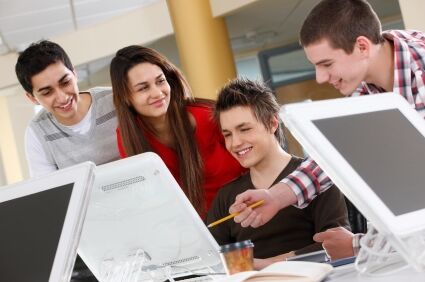 Sending your children to Bay Area computer camps for teens is a great idea if they are interested in technology.
Bay Area Computer Camps for Teens
At computer camp your son or daughter can make friends and have a memorable experience while doing something that he or she finds enjoyable. What's more, there are lots of camps to choose from, including:
Techknowhow Summer Computer Camps
This summer day camp is designed for younger teens, ages 10 to 14. At camp, they can take classes in video game design, including courses on making mazes and platforms, creating 3D arenas and robotic performance. The average class size is 20 students and are led by both an instructor and an assistant. Both full day and half day programs are available. Recreation breaks are scheduled twice a day so campers have time to spend outdoors instead of just in front of the computer screen.
Camp takes place at several different schools in the Bay Area, including locations in San Francisco, San Jose and Palo Alto. You can register online or print out a registration form and mail it in. Prices varies by location.
Teens ages 13 to 18, who are interested in the creative side of technology, may find themselves at home at this camp. Campers are exposed to the same quality of computers and software that digital professionals use at companies like Lucas Films. Each teen is encouraged to complete a media project that has real world applications.You can choose to have your teen attend only during the day or expose him to a real sleepaway experience by choosing overnight camp. The Bay Area camp is held at Stanford University, where campers stay in the dorms and eat three meals a day in the dining hall. Recreational activities are planned for each day, including on the weekends. The activities include trips to the movie theater and gaming sessions.
You can find out more about this Bay Area computer camp for teens by calling 1-866-656-3342. Online registration is also available.
If your teen has an interest in creating video games, this could be the perfect place for her to spend the summer. The camp is also held at Stanford University, and allows teens to learn game development skills on programs, such as:
Maya
Microsoft XNA
Unreal
Photoshop
During camp teens get a change to tour a game development studio, and they're exposed to new video games during their break times. At the end of camp, each camper will have his or her own portfolio to take home and possibly use for college admission or future employment.
This two-week long overnight camp is open exclusively to teens. Campers are invited to stay over the weekend, but are not required to do so. Classes are kept small, at about eight campers per instructor, so it's a good idea to register as early as possible to get a spot in the most coveted courses. You can register online, or mail or fax in a PDF. If you have questions, call 1-888-709-8324.
Choosing Bay Area Computer Camps for Teens
It's important to get your teen involved when deciding on a camp to insure that he has an enjoyable summer. You might even encourage your teen to call specific camps and ask questions before registering in order to ensure the best possible fit.