Best Casual Restaurants San Francisco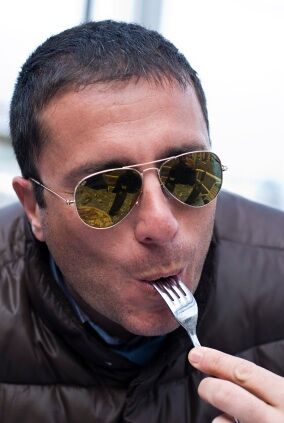 Check out San Francisco's casual dining scene.
Exploring the best casual restaurants San Francisco has to offer is a wonderful project to undertake. San Francisco is rich with wonderful, unique restaurants that are laid back and comfortable, and the variety of options is staggering.
The Best Casual Restaurants San Francisco Has to Offer
You can literally take yourself on a culinary world tour while strolling through the city's diverse neighborhoods. From the El Salvadorian pupuserías of the Mission to the Cambodian restaurants of the inner Richmond, San Francisco really has everything you could ever want in a casual dining experience.
To make this list easier to navigate, the restaurants below have been organized by neighborhood.
Caffe Sport - This Green Street institution is as wonderful on the eyes as it is on the palette. Caffe Sport is a Sicilian restaurant that specializes in pasta and seafood like Chioppino and the Steamed Cozze (mussels in garlic, lemon, and wine). The food is world class, and the atmosphere is casual, comfortable, and highly festive.
Massawa Ethiopian Restaurant - If you've never had Ethiopian food before, Massawa is a great place to try it. This traditional restaurant on Green Street serves their food family style, where it is eaten with the fingers using injera bread to scoop up spicy meats and vegetables. Very casual, very tasty, and very fun.
Burma Superstar - It really doesn't get much better than Burma Superstar for casual dining. This Burmese restaurant on Clement Street will treat your taste buds to some marvelous surprises. Try the sumusa soup, one of the Burmese-style curries, and the superstar noodles. You won't be disappointed.
Pancho Villa - If you're talking about casual restaurants in the Mission you have to mention at least one taqueria, and Pancho Villa on 16th Street is one of the best. Be sure to try their tacos al pastor, spicy chicken, or beef molé. Their salsa bar is also one of the best in the neighborhood.
Ebisu Sushi - Ebisu on 9th Avenue is a wonderful sushi restaurant in a city full of wonderful sushi restaurants. The fish is fresh, the presentation is beautiful, and the atmosphere is casual and comfortable. Try the chef's daily creation sushi roll.
Memphis Minnies - This southern BBQ joint is hip, fun, and tasty. They've got every southern dish you could imagine, and for a twist, also serve a selection of sakes to go along with their food.
Bring Comfortable Shoes and Your Appetite
Now that you've seen the kind of variety in best casual restaurants, San Francisco touring should be your next step. After a day of walking up and down the city's many hills, your appetite will be primed to really enjoy a good drink and a meal at any one of these great restaurants.