Carmel Lodging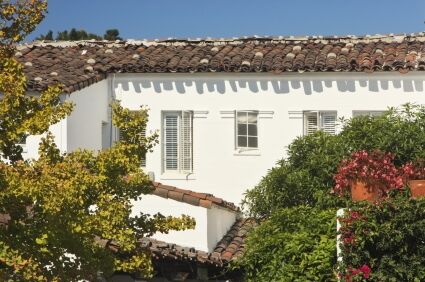 If you plan to take a vacation in Carmel, lodging should not be a problem for you. There are many different options you can consider, regardless of your price range. While you can stay at a traditional hotel chain, you may want to go with a Carmel lodging option you can't find elsewhere. It can give you a greater feeling that you are a part of this seaside community. The best time to try to book a hotel here is in the shoulder months, mainly September, October and May. This is when the summer crowds are absent but the weather is mild and sunny on average.
Carmel is a great place to stay, and you have many options for room and board, depending on your preferences.
If you want to get in some time on the greens during your vacation, you can stay at a golf resort. That way the course will be just minutes away whenever you want to head out. One of the more popular Carmel lodging options is Carmel Valley Ranch. This resort has 144 rooms, most of which are one bedroom suites with fireplaces, private decks and luxurious bathrooms, many with Jacuzzis and steam showers. There are also a few suites available for families or groups larger than four.
The resort has an 18-hole golf course, tennis course, a gourmet restaurant and biking and running trails. If you're looking for everything in one place, this is the Carmel lodging option for you. Other golf resorts include the Highlands Inn Park Hyatt and Quail Lodge Resort. Quail Lodge does not offer guest rooms as of late 2009, though you can still play the course.
If you like the intimate, romantic feel of a room at a bed and breakfast, and you want to meet other travelers and innkeepers, you have a wealth of choices in Carmel. Lodging of this type dots the town and the surrounding countryside. Just a few of the bed and breakfast options are:
Candle Light Inn - Guests in one of the 20 rooms available are treated to a continental breakfast right in their room every morning. The décor is English country and rooms have fireplaces and Whirlpool tubs. This inn is walking distance from downtown Carmel.
Pine Inn - This historic hotel was the first in Carmel, built in 1889. It's just four blocks from the ocean. Rooms have high-end décor and pillow top mattresses. Breakfast is served every weekday and guests can take advantage of free wireless Internet.
Tickle Pink Inn - This bed and breakfast is in the highlands on the side of a rocky cliff overlooking Big Sur. While it's still close to town, it offers an air of quiet seclusion. Continental breakfast is offered daily. So is an evening wine and cheese reception. The deck has a large hot tub and a gazebo.
Boutique Hotels and Carmel Lodging
If your idea of perfect Carmel lodging is a small, but luxurious, establishment, a boutique hotel may be for you. One to try is Tradewinds Carmel. This modern hotel has just 28 rooms with a focus on tropical and Asian décor. It even garnered a mention in Architectural Digest. Perks include down feather beds and Egyptian cotton sheets. You can also enjoy a gourmet breakfast and a bamboo massage, among other spa treatments. You can find more boutique hotels at CarmelCalifornia.com.If you want to eschew these options and go chain hotel instead, you'll find a lot of the old standbys in Carmel, such as a Best Western. This type of Carmel lodging may be best for you if you are budget minded. You can also check for hotels deals in nearby Monterey.