Carmel Oceanfront Hotels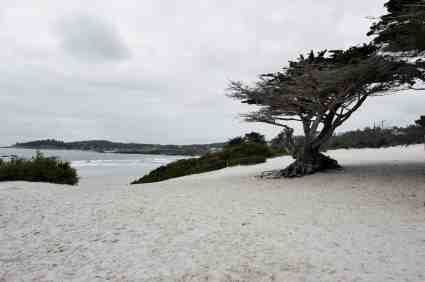 Carmel is a beautiful town in California and Carmel oceanfront hotels are a great way to enjoy it. Carmel's full name is "Carmel-by-the-Sea" mainly due to its location on the Monterey Peninsula. The scenery is beautiful and the warm, white sands are ideal for any tourists.
Options for Carmel Oceanfront Hotels
Carmel, due to its location and its popularity as a tourist destination, has an abundance of Carmel oceanfront hotels for you to stay in. Although each hotel is a little different from the next, any oceanfront hotel will promise you a beautiful view.
The Tickle Pink Inn is on top of cliffs, and overlooks the Pacific Ocean. It has over thirty rooms, each named after flowers. There are a variety of different rooms you can stay in, depending upon your preference. For example:
You can stay in Ocean View or Cove View rooms. As the names suggest, the rooms offer either a view of the Pacific Ocean or a view of the Carmel Highlands coves.
The Tickle Pink also offers you the option of staying in special Ocean View Fireplace rooms. These rooms are larger, and offer you both the ocean view and a fireplace for your enjoyment. Additionally, the rooms include a balcony.
For those looking for an especially luxurious vacation, you might prefer to stay in the Ocean Suites. The suites include two rooms, a living room, a fireplace, and a balcony from which to view the ocean.
Finally, for the ultimate comfort, you can stay in the deluxe Ocean View Suites with a fireplace and whirlpool tub. These rooms come with all the amenities of the previous room, but also include a tub and a wet bar.
Regardless of which room you stay in, the hotel itself provides a continental breakfast of both hot and cold foods, a complimentary wine and cheese night every Tuesday, as well as a terrace hot tub, fresh coffee each morning, robes and slippers, and a selection of complimentary movies.
On Trip Advisor.com, the hotel received an 89 percent positive rating from the over 250 reviews.
The La Playa Hotel is another option for those looking for Carmel oceanfront hotels. Walking distance from Carmel Beach, and close to the town's famous boutiques and art galleries, the La Playa Hotel is a perfect location to relax and enjoy the ocean.You have a choice of a variety of different rooms to stay in, such as the residential, garden, or ocean view guest rooms. However, if you are looking for a more upscale stay, you can spend your vacation in one of the hotel's suites or cottages. For example, the Executive Suite includes a luxurious dining room for you to enjoy your meals.
To further relax, you might want to book a massage at the hotel's spa. If you're feeling hungry, you can book a meal at the hotel's famous Terrace Grill. Regardless of your wants, La Playa Hotel seems to have the answer to every wish.
This hotel received high ratings on Trip Advisor and is listed as a Historic Hotel of America.
Some travelers may prefer a weekend at L'Auberge Carmel. Named by Travel & Leisure as on of their Top 500 hotels in the world, this hotel is known for its luxuriousness. The hotel offers twenty rooms, and each include (but are not limited to) many amenities such as:
Guest robes
A mini-bar
Floor heating
Tubs large enough to soak in
A seating area
Room service
A newspaper delivered daily
The hotel itself has a spa for you to book anything from a simple massage to a mud massage. Finally, you don't have to worry about finding a restaurant. The hotel's restaurant, the Aubergine Restaurant, was named one of the top ten new restaurants in the United States in 2008.
Finally, you might enjoy a weekend at Carmel Valley Ranch. A resort of over five hundred acres, this hotel has almost everything you could imagine-including golf and tennis courts. They have a number of suites to choose from, including the Veranda Suite which offers two private decks and fireplaces, or the Carmel Valley Grand Suite which comes with four beds and two bathrooms. You don't even have to leave your room if you want a massage. Further, the resort has a number of trails perfect for biking, hiking, or simply exploring.
The ranch was recommended by 70 percent of travelers on Trip Advisor, and received favorable reviews as a tennis resort from Tennis Resorts online.
Researching Carmel hotels is simple using the Internet. The Los Angeles Times, for example, maintains a list of numerous hotels in Carmel on their website. The list includes a description of features, critics' ratings and prices on hotels in this popular destination. Other sites, such as Priceline, offer discounts and deals for Carmel hotels.
Booking your Carmel Hotel
Booking your Carmel hotel is easy. You can book directly from the websites of the top rated hotels mentioned here, or you can visit Carmel.com's hotel section for a long list of hotels, features, websites and amenities. There is a hotel in Carmel to suit any taste and budget, so make sure you do your research so you can find the perfect hotel for your vacation getaway.