Carmel Shopping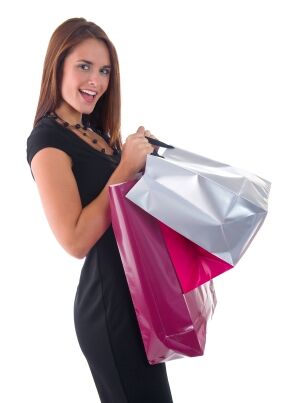 Carmel shopping makes a great day trip.
If you're taking a trip to Carmel, shopping on your mind, you will not be disappointed. This city by the sea has lots of stores for you to browse in, whether you like mom and pops with unique items or high end designer boutiques.
One of the best places for Carmel shopping is in Carmel Plaza. This is the biggest shopping center in town. It's located at the intersection of Mission Street and Ocean Avenue. It contains a wide variety of stores. Some of them include:
Louis Vuitton
Sur La Table
Coldwater Creek
Bottega Veneta
Talbots
Tommy Bahama
The center also has several dining options, and it has a concierge desk you can visit if you need assistance or directions. The plaza is open seven days a week.
Exclusively Carmel Shopping
If you'd rather shop at local businesses instead of chain retailers, head to the Barnyard Shopping Village at Carmel Rancho Boulevard. This center, which originally opened in 1976, has over 45 merchants offering products and services. It has lots of independent shops, including the following:
Jewel Boutique - This shop sells new jewelry, antiques and estate sale finds.
Sandcastles by the Sea - This shop sells toys, games, costumes and craft kids for children young and old.
Trinkets - As the name implies, you can buy art, home décor and other treasures to brighten your abode.
Homescapes Home and Garden - Another home décor shop, this one sells items for both indoors and outdoors, as well as a selection of plants.
EWS - This gallery sells metalwork and other sculptures suitable for collecting.
Viking Forge Metal Studio - Another gallery, this one showcases metal smithing as well.
The Smallsea Dollhouse Museum is also located in this shopping center. It contains a mini metropolis, with tiny shops, homes and of course dolls. The city has over 1,000 residents.
For even more Carmel shopping, make your next stop San Carlos and Dolores Streets. There you will find Sabine Adamson Antiques and Interiors, the Jones and Terwilliger Art Galleries, Carmel Fine Art Gallery and many more shops where you can purchase all manner of gift items. Next, head to Ocean Avenue and Seventh Street for more of the same.
Since the weather in Carmel is relatively fair, you may want to just wander through this area for a few hours and see what there is to see. Note that if you're looking for bargain shopping, you may want to head away from Carmel proper. It is a quite upscale area and has the price tags to match.
There is one small outlet mall in Carmel. It's called American Tin Cannery Outlets. It has stores like Bass, OshKosh and Van Huesen, and you can save anywhere from 25 percent to 65 percent or more on name brand goods. This is actually a good outlet mall to shop at since it can be less crowded than other such shopping centers. The address is 125 Ocean View Boulevard.
Before doing some Carmel shopping, you may want to check and see what the current state sales tax is. Tax in California may be higher than what you are used to. As of 2009, the tax rate was 8.25 percent. you should keep this in mind, especially if you plan on purchasing high ticket items.