Carmel Things to Do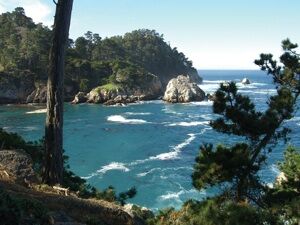 In Carmel, things to do are plentiful. This quaint European-style village on the California coast is a great place to spend a weekend away. Check out these attractions to help you plan your trip.
Carmel: Things to Do Around Town
If you're in Carmel, things to do are probably at the top of your priority list. This seaside town has a lot to offer visitors, with a little something for everyone.
If you're on the gorgeous California coast, it would be a travesty to not visit the beach during your stay. The Carmel area has many beautiful beach areas that were made for sunning and picnicking.
Carmel City Beach and Carmel River Beach are the main beaches near town. They both offer pristine white sand, amazing views, and great boogie-boarding surf. Another big attraction at these beaches is that they are dog friendly! At any given time there may be 50 or 100 dogs running around, having a good time in the sun.
These beaches are also great places to watch the sun set over the Pacific Ocean, where sky turns many deep shades of orange, pink and purple. Carmel sunsets are not to be missed.
Point Lobos State Reserve
No trip to Carmel is complete without a visit to Point Lobos State Reserve. Located just three miles south of town on Highway 101, the reserve is often referred to as the crown jewel of the State Park System.
Pt. Lobos has a vast number of amazing viewpoints, where visitors can see and photograph the stark coastal rocks as they jut out of the sea. If you're interested in SCUBA diving, reservations can be made at Whalers Cove and Bluefish Cove. The area is also home to a wide array of wildlife, such as sea lions, sea otters, and ocean birds, so pack a picnic lunch and view the sights!
Carmel is home to a lot of fabulous restaurants, and top-notch fare will keep you full and happy for the duration of your stay. Here are some must-try restaurants if you're looking for something to eat:
The Tuck Box
Dolores Street between Ocean and 7th Avenue
Carmel, CA 93921
831-624-6365
Em Leś
Dolores Street between 5th and 6th Avenues
Carmel, CA 93921
831-625-6780
Who doesn't love to shop while on vacation? Carmel has countless little shops, all carrying a unique selection of trinkets, paintings, clothing and more. These shops are just the tip of the iceberg:
The Cheese Shop
Carmel Plaza (lower level)
Ocean and Junipero Avenues
Carmel, CA 93921
800-828-WINE (9463)
Diggity Dog Pet Boutique
Mission Street and Ocean Avenues
Carmel, CA 93922
831-625-1585
Carmel Bay Company
Ocean Avenue and Lincoln Lane
Carmel, CA 93921
831-624-3868
Carmel has many small, private art galleries waiting for your perusal. Many talented artists make the coast their home, and their work often reflects the relaxed coastal life that permeates the area. Here are a few galleries you might want to check out if you'd like to bring a little bit of Carmel home with you:Chapman Gallery
7th Avenue, at Junipero Avenue
Carmel, CA 93921
831-626-1766
Gallery Sur
2 NW Dolores Street, at Sixth Avenue
Carmel, CA 93921
831-626-2615
Gallerie Amsterdam
Dolores Street between Fifth and Sixth Avenues
Carmel, CA 93921
831-624-4355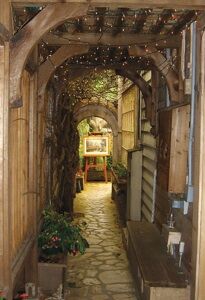 Visiting a Carmel spa is the perfect way to relax. What better way to spend the day than getting a massage, facial and body treatment? This area is home to some of California's best aestheticians and massage therapists, so take advantage of their skill!
Carmel Face and Body Sculpting at the La Playa Hotel
Camino Real at Eighth Avenue
Carmel, CA 93921
831-277-3279
Dominique Skin Care Salon
Del Dono Court, Upper Level
Dolores at Fifth Avenue
Carmel, CA 93922
831-626-8300
If you need more information on Carmel and its surrounding areas, check out these links: