San Francisco Attractions
Featured Articles
Featured Articles in San Francisco Attractions
Browse Articles in San Francisco Attractions
Browse Articles in San Francisco Attractions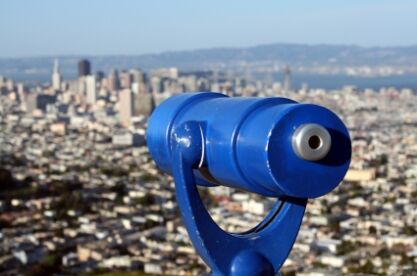 Whether you live in the San Francisco Bay area or you're a tourist wondering what there is to do in and around this lovely Northern California destination, you've found a great resource for information about everything from well-known landmarks like the Golden Gate Bridge to hidden gems.
With so much to do right in the San Francisco area, you don't have to venture outside of the city limits if you don't want to. However, the surrounding countryside is also home to attractions that you might not want to miss. A few of the many attractions you can learn about when visiting this site include:
Tours: Take a city tour or set aside time to go through local points of interest such as the San Francisco Zoo, Steinhart Aquarium, Six Flags Marine World, Alcatraz or the Jelly Belly factory.
Museums: Choose among the Bay Area's many museums, including the Museum of Cartoon Art, the Walt Disney Family Museum and a number of kids' museums.
Culture: Find out how you can enjoy an evening of cultural performances at the theater, the symphony, the opera or the ballet.
Waterfront: Spend some time at San Francisco's North Beach or venture outside of town to Carmel or Monterey to enjoy lovely Pacific Ocean views.
Neighborhoods: Get a sense of the area's history and culture by strolling through the Mission District, Chinatown, Haight Ashbury and Yerba Buena.
Nature: Enjoy the lovely weather and scenery by visiting spots like Golden Gate Park and the Marin Headlands area just north of town.
When you're ready to learn about the many attractions throughout the Bay Area, let LoveToKnow be your trusted resource for helpful information. The editorial team is focused on letting readers know about the best San Francisco has to offer. From lists of free things to do to helping readers find attraction coupons, you'll find many outing and vacation planning tools every time you visit.