San Francisco Colleges and Universities
Featured Articles
Featured Articles in San Francisco Colleges and Universities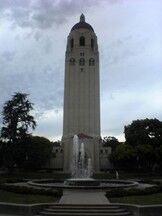 San Francisco colleges and universities are as varied as the people who live in the Bay Area. There is the sprawling and historic Stanford University in nearby Palo Alto, arguably one of the best universities on the west coast. In contrast, there is the excellent and eclectic University of California at Berkeley across the Bay. In fact, the region boasts over two dozen colleges and universities, both public and privately run.
Some of the Nation's Best Schools
San Francisco colleges and universities include some of the best in the United States. Stanford, located south of San Francisco in Palo Alto, was established in 1891 and includes among its alumnae, former President Herbert Hoover, first daughter Chelsea Clinton, journalist Ted Koppel, and actress Sigourney Weaver.
One of the largest schools in the area is San Francisco State University. Located near Lake Merced, the school offers undergraduate and graduate degrees in over 100 disciplines.
Recognizing the Arts in the San Francisco Colleges and Universities
The arts are not forgotten in the Bay Area. The California Culinary Academy, located near the Civic Center, is known for its Cordon Bleu program of culinary and hospitality management -- one of the best such courses of study in the world. Visual arts are served by the Academy of Arts University. With over 9500 students, it's the largest art and design school in the entire United States.
San Francisco Community Colleges
The Bay Area also has a number of colleges for those seeking a two-year degree and/or specialized, technical training. Among these are the City College of San Francisco and Berkeley City College.