San Francisco History
Featured Articles
Featured Articles in San Francisco History
Browse Articles in San Francisco History
Browse Articles in San Francisco History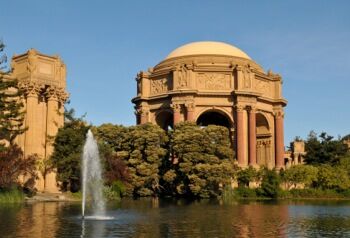 San Francisco has a rich history.
San Francisco has a very interesting past to explore, and many people visit the Bay Area wanting to know more about San Francisco's history. From its beginnings as a mission town founded in the 18th century, San Francisco in built upon a rich historical foundation.
A Wealth of San Francisco History
San Francisco is brimming with hundreds of years worth of fascinating history. Even though it's only seven miles across in all directions, this micro-metropolis has countless historical landmarks scattered throughout its borders. Our beautiful City by the Bay is full of monuments; be sure to plan your trip so that you can check out places like Coit Tower, Alcatraz Prison, and the Golden Gate Bridge. Wherever you go, San Francisco history sites are right around the corner.
1906 and 1989 San Francisco Earthquakes
Earthquakes are a big part of San Francisco history. San Francisco has experienced two major earthquakes in the past one hundred years or so, one in 1906 and another in 1989. The 1906 quake, which occurred when the San Andrea fault slipped along the coast, measured a magnitude of 7.8. The earthquake and resulting fires destroyed much of the City's downtown and left thousands of people homeless.
In 1989, the Loma Prieta earthquake measured a magnitude of 6.9, also along the San Andreas fault line. Far fewer people were killed in this quake, though many homes and major highways were left in ruins - including the upper span of the Bay Bridge. In fact, many newcomers to The City do not know that a two-level Highway 101 structure used to run down The Embarcadero, right along the waterfront. It was removed in 1990 due to extensive earthquake damage.