San Francisco Nightlife
Featured Articles
Featured Articles in San Francisco Nightlife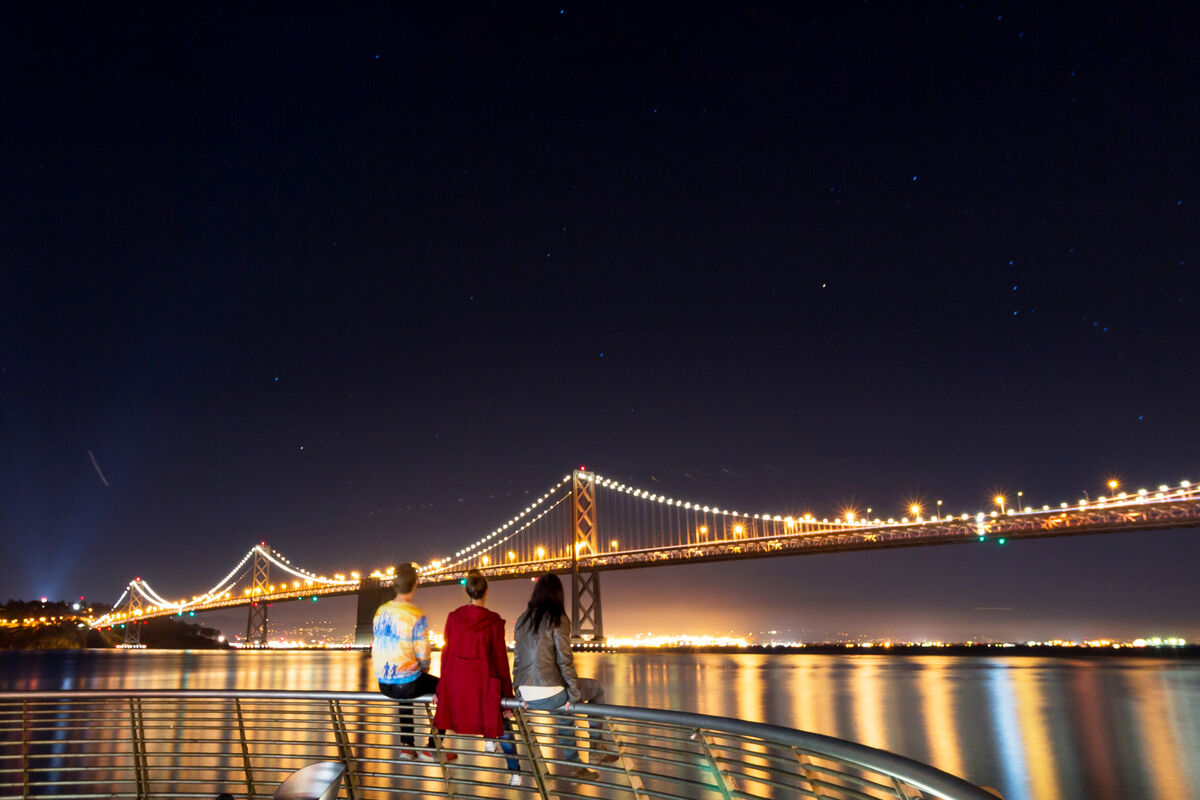 San Francisco nightlife is as varied as the people who inhabit the "City by the Bay." After-dark activities range from a drink at one of the city's elegant wine bars, a beer with pals at a neighborhood dive bar, to the vibrant dance clubs scattered throughout the city. Particularly characteristic are the many rooftop bars, which offer sweeping views across the city and the Bay beyond. Find the music, culture and experiences you've been looking for.
The Soul of San Francisco Is Music
Music, food and drinks are the heart and soul of nightlife. And San Francisco has a wealth of different experiences. From live music venues, like the historic Fillmore and popular American Music Hall, to the diverse clubs and bars. Your night might be full of the crazy club scene at Club Fuego at Space 550 or just chilling with friends at Club Jalapeno on San Carlos Street while you scope out the Carmelo nightlife.
San Francisco nightclubs are famous. Known as the city of night creatures, when the sun goes down, the night life begins to shine. Get ready for bodies crashing, sweat and DJ's spinning out the jams. Some San Francisco dance clubs even offer live bands and experiences for the more sophisticated.
From karaoke bars to upscale bars, San Fran offers an experience for everyone. Explore where you can sip wine with your friends or even an oxygen cocktail. The people, places and experiences that you will find are as diverse as the community itself.
San Francisco is all about diversity. Each different place or district that you visit can offer a wealth of culture. Looking for a romantic night out? Try out a few of SF's romantic restaurants like the Millennium or Greens Restaurant. Hispanic flavor can be found in SF's Mission District in not only its night life but through its variety of bakeries and restaurants. Whatever you're looking for, chances are creatures of the night will be able to find it in San Francisco.
San Francisco's LGTBQ Scene
Nightlife in San Francisco's LGTBQ neighborhoods includes the many bars and nightclubs in the Castro district as well as non-stop dance clubs, scattered throughout the city. You'll also find a smattering of excellent quality female impersonators in San Francisco.
Drinking and dancing are a big pull of SF nightlife, but it isn't all there is to find in this diverse community. The arts are a well-loved part of San Francisco nightlife, and the city supports an active theater community as well as the San Francisco Ballet, San Francisco Symphony, and San Francisco Opera. No matter what time of year you visit, you're sure to find a nighttime production or performance to interest you.
San Francisco nightlife is diverse, fun and exciting. Not only can you chillax and get a drink with friends, but you can tear up the dance floor in a multitude of clubs. Young or old, gay or straight, San Francisco has an experience for you.