San Francisco Slideshows
Featured Articles
Featured Articles in San Francisco Slideshows
Browse Articles in San Francisco Slideshows
Browse Articles in San Francisco Slideshows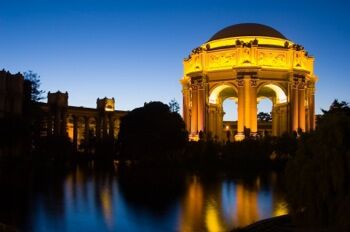 The San Francisco Bay Area is set in Northern California and includes nine counties. It's full of many tourist attractions that are best shared using images such as San Francisco slideshows. With its many attractions, rich history, and colorful culture, pictures of the Bay Area really are worth a thousand words!
Popular San Francisco Attractions
With these San Francisco slideshows, you can feel like you have visited the City by the Bay without ever leaving the comfort of your own home. But, be careful, because these photos may cause you to fall in love with San Francisco. Let these collections of images act as photographic tours to show you what this fair city has to offer before you visit or when you're looking for new places to discover close to home.
Famous San Francisco Landmarks
Even if you've never been anywhere near California, you've probably heard of San Francisco's famous landmarks. The Golden Gate Bridge is one of the most iconic architectural wonders in the U.S. thanks to its bright orange color. While you're visiting, you'll also want to check out another San Francisco icon that sits on the water, Alcatraz Prison. This legendary, supposedly inescapable prison tour even includes a stop by the cell that held mobster Al Capone.
Kid-Friendly San Francisco Attractions
Whether you're a local or a visitor, the top kid-friendly attractions in San Francisco include the things kids love most, sweets, and nature. Spark curiosity and indulge your child's love of ocean creatures at the Monterey Bay Aquarium that is described as a hands-on educational facility or the San Francisco Steinhart Aquarium at the California Academy of Sciences.
Places Near San Francisco to Visit
If you want to explore more of the Bay Area, there are plenty of nearby places to check out. Book luxury lodging in Napa Valley to experience the beauty and flavor of this iconic wine country. You can also head about two hours outside of San Francisco to discover tourist attractions in Carmel, California. You'll enjoy breath-taking views and natural wonders as you explore the eco-tourism Carmel has to offer.