Chinese Restaurants in San Francisco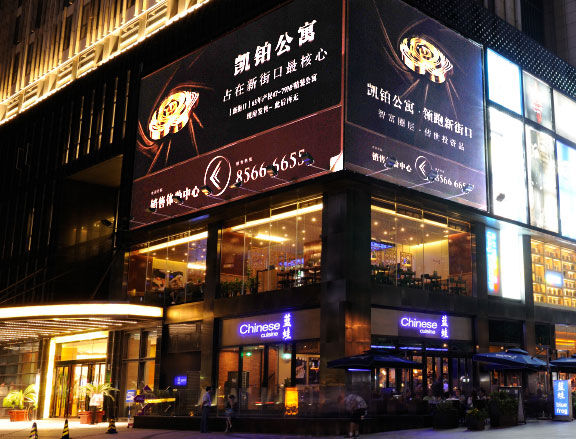 Great Chinese food is a specialty of San Francisco, and the city's Chinatown neighborhood, one of the biggest in the U.S., has long been considered a mecca for those who know their way around a fortune cookie. With that said, great Chinese eats aren't limited to Chinatown. The city's colorful Mission District and cozy Noe Valley neighborhoods also offer tantalizing takes on dim sum and soup dumplings. Below you'll find all the information you need for getting to some of the city's best Asian eateries.
Where do you go for great Chinese food in San Francisco? Chinatown is the obvious choice as it offers an abundance of award-winning and unique eateries.
217 Columbus Avenue and 4068 18th Street
Brandy Ho's was one of the city's first restaurants to offer Hunan cuisine, a hearty, peasant-style food with plenty of heat. Two locations-the original in North Beach and an outpost in the Castro District-offer ample seating, so you're almost guaranteed a table no matter what time of day you walk in. Brandy Ho's is noted especially for reasonably-priced, good Hunan food, a somewhat rare treat in a city teaming with Chinese restaurants.
919 Kearny Street
House of Nanking is without a doubt one of the most popular Chinese restaurants in San Francisco. It can take some time to get a table during evening hours, but be patient, because dishes like Famous Nanking Sesame Chicken and Salt & Pepper Shrimp with Mushrooms are well worth the wait. Portions are enormous (one entrée could easily feed two people). While the house of Nanking is noted for its delicious and reasonably priced food, beware says reviewer Bill Addison from the San Francisco Chronicle: the waiters are curt, and the chef likes to order for you. The food however, seems to be a treat worth waiting for.
640 Jackson St. (between Kearny Street & Wentworth Plaza)
Dumpling fanatics can satiate their cravings at Bund Shanghai, a bastion of Shanghai cuisine in Chinatown. Visitors report that Bund Shanghai's dim sum and soup dumplings are some of the best in town, and classics like Lion's Head pork meatballs and Shrimp Fried Rice are always toothsome.
655 Jackson St. (between Grant Avenue & Kearny Street)
Reasonable prices and an expansive menu of fiery Szechuan cuisine draw long lines of repeat customers at Z & Y. Popular dishes include Chicken with Explosive Chili and Dan Dan Noodles, but there are plenty of tamer dishes for tender stomachs. Reviewers from TripAdvisor also rave about the authentic Szechuan cooking diners can sample. If you like spicy Szechuan food, this is the spot to hit.
While Chinatown is the obvious go-to spot for many tourists, locals (and some savvy travelers) know that good Chinese food is not limited to that section of San Francisco.
1500 Church Street
Scrumptious Chinese food is served up fast but with lots of care at Eric's Restaurant in sleepy, low-key Noe Valley. The all-white dining room provides a calm and relaxing setting to enjoy house specialties like Sizzling Rice Soup and Eric's Tiger Prawns. This is one of those restaurants that most tourists don't know about, but that locals love with a passion - it was voted Best Chinese Restaurant by the 2010 San Francisco Bay Guardian's readers' poll.
2234 Mission Street (between 18th & 19th Streets)
At Mission Chinese, a new generation of Chinese food lovers gladly wait in line for the adventurous cuisine invented by Chef Danny Bowien, who now oversees a second successful outpost in New York. The bare-bones atmosphere makes it clear that it's all about the food, and the Americanized riffs on classic Sichuan are deeply satisfying. Locals note that it the dishes are spiced heavily and the portions are generous. It should also be noted that this well-known Chinese restaurant actually has the moniker Lung Shang restaurant on its sign - making many a tourist miss the oft sought out Mission Chinese Food restaurant.
5821 Geary Blvd. (between 22nd & 23rd Avenues)
Dim sum specialties from Northern China's Hakka region are served all day long at Ton Kiang in the Financial District. There are no carts - all dishes are ordered from the menu. The noise level is lively and the room always seems full, but the booths are cozy and the food is delicious. Frommer's considers it to serve the best dim sum in the city.
49 Stevenson St. (between 1st & 2nd Streets) and 101 Spear Street
The 2009 winner of the James' Beard Foundation America's Classics awards, Yank Sing serves excellent, but expensive, dim sum and a wide variety of non-dumpling items, such as Peking duck-by-the-slice. The carts come frequently, and the servers are very willing to "radio" for anything you want that isn't on their cart. The dining room is very quiet and certainly takes dim sum to a new, elegant level. Patio seating and take out is available.
San Francisco's Abundant Chinese Restaurants
Few cities in America can top San Francisco for its extensive selection of Chinese eateries. Diners have the chance to sample a vast array of regional specialties as well as new-fangled takes on traditional favorites. No matter what type of Chinese food it may be, it's sure to be a delicious Bay Area treat.