Clothing Stores in San Francisco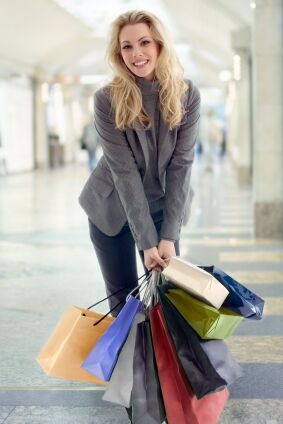 There is no shortage of clothing stores in San Francisco. While you'll have no problem finding one, you may have trouble locating a store that caters to your needs. It's kind of like finding a needle in a very, very large haystack. That is, unless you have a little help.
If you're looking to score some bargains, head to either Richmond or the Mission District. Try to stay away from the souvenir stores when looking for clothes, even if they have cheap prices. While you'll likely score a deal on a t-shirt or hoodie, it will also likely shrink the first time you wash it. If you don't want to shop at Old Navy or Forever 21, here are a few good bets:
Variety Shop, at 317 Clement Street - Best known for its super cheap cosmetics, this store has great deals on name brand pajamas, socks, scarves and other accessories.
Multikulti, at 539 Valencia Street - This shop is a great one for tourists looking for earrings, scarves, stockings and other clothing items with an international flair.
Painted Bird, at 1360 Valencia Street - If you're looking for some basic pieces, like shorts, tees and blazers, you really can't go wrong at this store. It has everything you need to keep up with current trends. You can even trade in gently used clothing to get a discount off your purchase.
Aardvark's, at 1501 Haight Street - If you don't mind buying vintage, this store is worth a perusal. It's the place to go for inexpensive dresses, overalls and sweaters. You may also enjoy the hippie vibe.
If you're looking for labels, not for thrift, San Francisco has lots to offer you. A good place to start is in the famous Union Square. Here you will find Saks, Tiffany, Kate Spade, Betsey Johnson, Chanel, Christian Dior, Coach, Armani, Louis Vuitton, Marc Jacobs, Neiman Marcus, Ralph Lauren, Ferragamo and more, all in one convenient shopping center.
You should also pay a visit to Grocery Store, at 3625 Sacramento Street. This shop doesn't stock cereals and produce; it has the latest fashions from Milan and Paris.
If you're looking for ambiance, stop by Two Skirts, at 2124 Chestnut Street. This boutique has chandeliers for class and angled skylights for a sunlit view. It sells fashion forward clothing and handbags for women.
Unique Clothing Stores in San Francisco
If you want to find something a little bit different, you've come to the right city. Here are just a few of the shops you can head to for some original finds:
Brand Fury, at 780 Sutter Street - This shop specializes in Yolk brand clothing, including t-shirts with sayings like, "got sushi?" and "tofu: the better white meat." It also carries comic books, collectibles and an assortment of toys.
Inkza, at 2260 Mission Street - Head here for some real international flair. Pick up jewelry and clothing imported from Mexico and Ecuador. Many items are handmade.
Nomads, at 556 Hayes Street - For the modern man that wants to be noticed, Nomads carries lesser known and hard to find brands that can help a person dress like they are quintessentially San Francisco. The clothes this shop sells say, "I'm stylish, but I'm not trying too hard."
Sunhee Moon, at 3167 16th Street - The women's clothing you find at this shop is not cheap, but you may find it to be super cute. What makes this place a unique find is that it is San Francisco-based and the factory is just a couple miles down the road.
If you'd like to learn more about clothing stores in San Francisco, head to the official tourism page and request a visitor's kit. You may even score some coupons.