Fashion Schools in San Francisco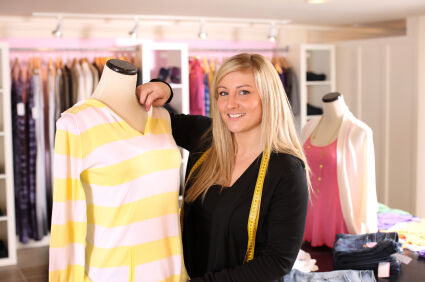 The Bay Area is a popular destination for art students from all over the country, partly because of all the opportunities in digital design and partly because of the top rated fashion schools in San Francisco. These schools teach students everything from the fundamentals of design to skills in merchandising and marketing.
Fashion Schools in San Francisco
The following are some of the most popular fashion schools in San Francisco: 
Fashion Institute of Design
Located on Stockton Street, the Fashion Institute of Design offers majors in:
Fashion design
Textile design
Knitwear design
Footwear design
Costume design
You can parlay these majors into either bachelors or associates degrees. The school has approximately 500 faculty members who serve about 7,500 students. You can even participate in study tours to some of the most well-known fashion capitals of the world, like Rome, London, New York and Milan. You can call 800-422-3436 to schedule a campus tour at your convenience.
Academy of Art University
You may have seen ads for this school on TV and be under the impression that it is an online school. While many students do take advantage of its online offerings, the school has a physical campus at 79 New Montgomery Street, in the heart of San Francisco. Students at the School of Fashion take courses in fashion design, clothing history, fashion journalism, sustainable practices, and the business of beauty. Design classes run the gamut from sportswear to eco-friendly designs. The school holds a Graduation Fashion Show each year so that students can show off their work. To find out more, call 800-544-2787.
Focusing solely on fashion design, Apparel Arts offers a variety of classes which concentrate on construction of clothing, such as fabric manipulation, draping, couture sewing and patternmaking. You can also take courses in more broad design principles to become more well rounded. The school is located at 2325 Third Street and has been in business since 1996, when it had just four students.
While this school doesn't offer two-year or four-year degrees, you can earn several certifications. The entire patternmaking and design program takes between 24 and 36 months with a three-hour class once a week. You could also opt to complete the program in 11 months, if you choose two and three-day intensive classes. To find out more about the program, call 415-436-9738.
Art Institute of California
This school offers two fashion related associates degrees: fashion marketing and fashion design. It also offers a bachelor of arts in fashion design and a bachelor of science in fashion marketing and management. Its career center offers planning and placement assistance to help students reach their career goals. To find out more, call 415-865-0198. This school is located at 1170 Market Street.
Tips for Choosing a Fashion School in San Francisco
Since there are so many fashion schools in San Francisco, you may find it difficult to choose the one that's right for you. Your best bet is to visit all of the schools you are interested in and sit in on some of the classes. That way you can tell if you feel at home on the campus and if the style of instruction suits your learning style. Going back to school is a huge investment, which is why you want to make sure you make the right choice.