Ferry Building at the Embarcadero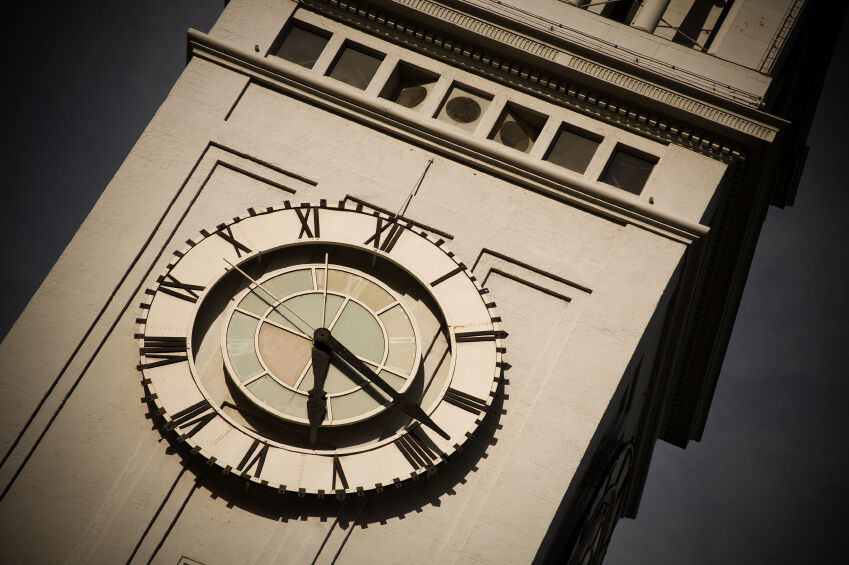 The Ferry Building at the Embarcadero is a huge part of San Francisco culture. So much goes on at the Ferry Building that many locals visit it three or four times a week, maybe more!
The Ferry Building Nightlife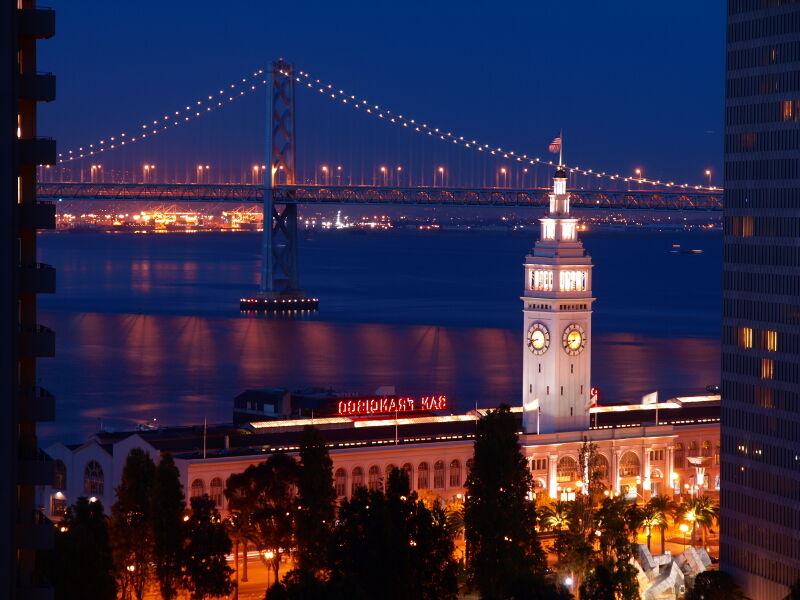 There are many reasons to visit the Ferry Building at the Embarcadero, but one of the most popular attractions isn't the ferries at all - it's the food.
The Ferry Building has many restaurants located within its walls. Many of these establishments are top-rated, specializing is everything from international fare to fresh Pacific oysters.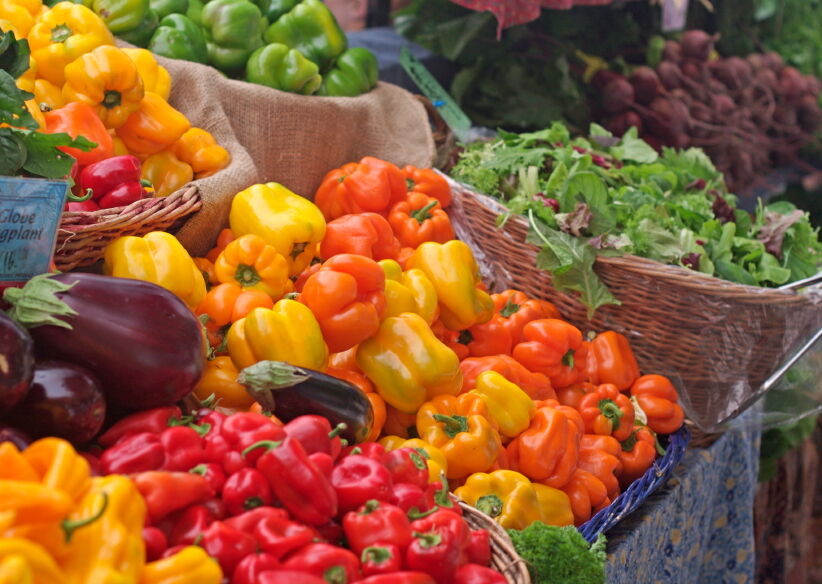 Another reason people hang out at the Ferry Building is to visit the farmers market. On Saturday morning this is where you will find the best fresh, locally grown food SF has to offer - as well as the elite of Bay Area food culture!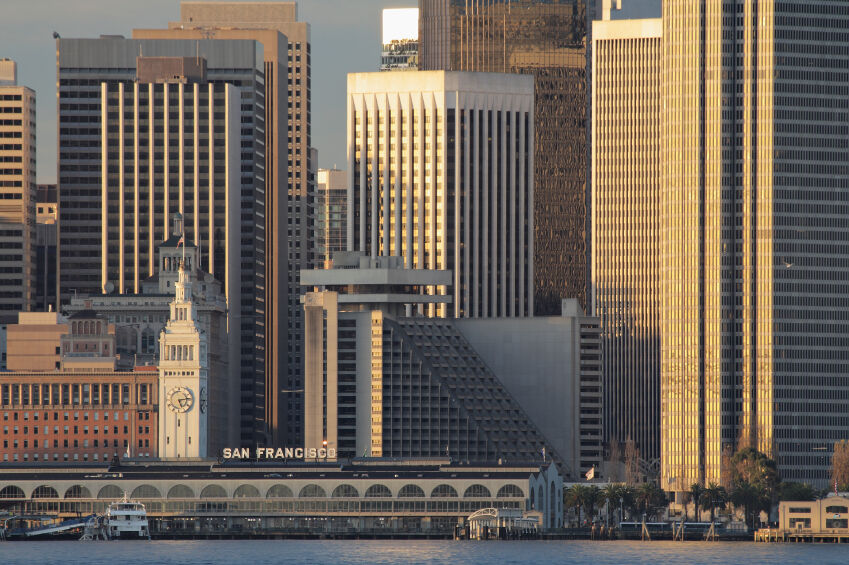 The Ferry Building is located right on the water, offering stunning views of both the bay and the San Francisco skyline. As large as the ferry building seems while you are inside, it is almost dwarfed by the towering skyscrapers that surround it.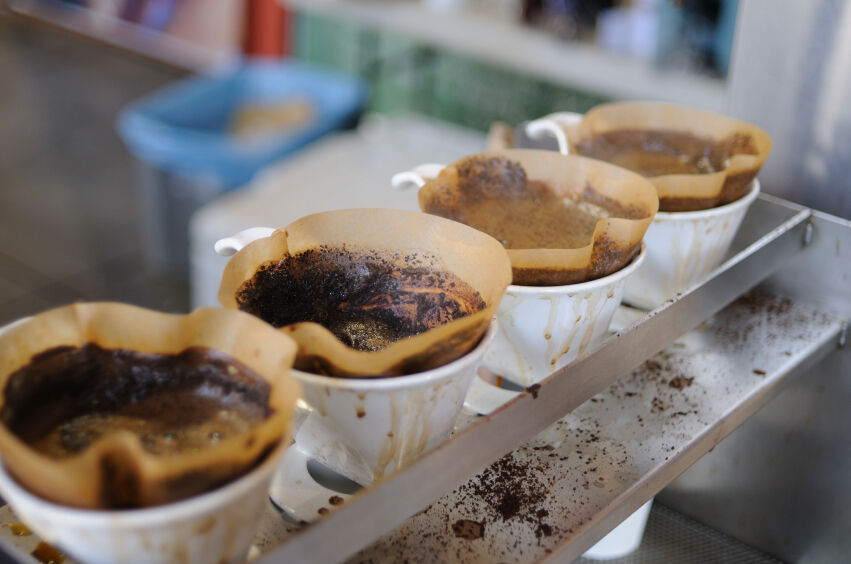 Besides food, the Ferry Building has some of the best cafes and coffee shops in the City. Grab a cup of freshly brewed coffee and enjoy your morning reading a newspaper on the water.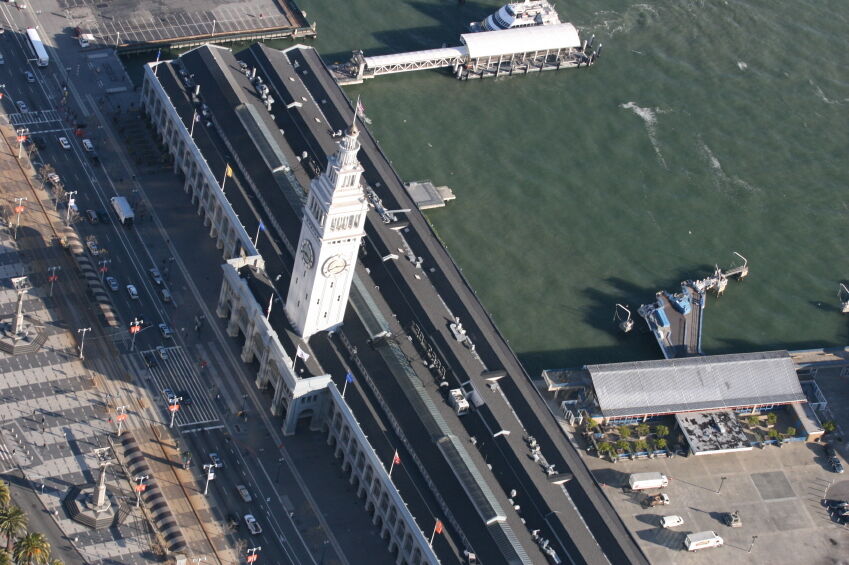 The Ferry Building is indeed still a functioning ferry port. Commuters and tourists can take boats to Oakland, Larkspur, Sausalito and Tiburon. Taking a ferry can be a relaxing way to travel - just sit back and enjoy the ride and gorgeous views.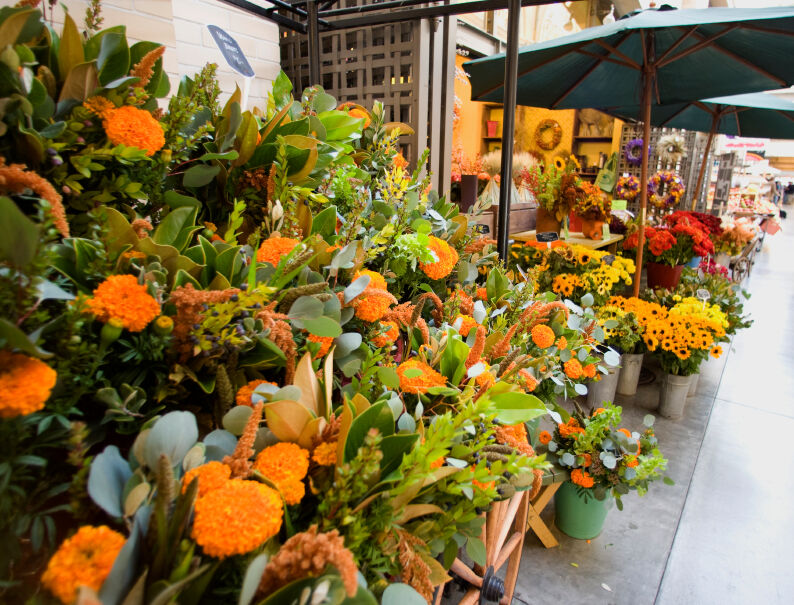 Another of the Ferry Building's major attractions are the permanent vendors located inside. Whether you're looking for fresh flowers or gourmet food, inside you'll find all sorts of good things:
Artisan cheese
Gourmet chocolate
Freshly cured meats
Coffee and pastries
Dried mushrooms
International groceries
Ready-to-plant olive trees
Cookware
Fresh fruits and vegetables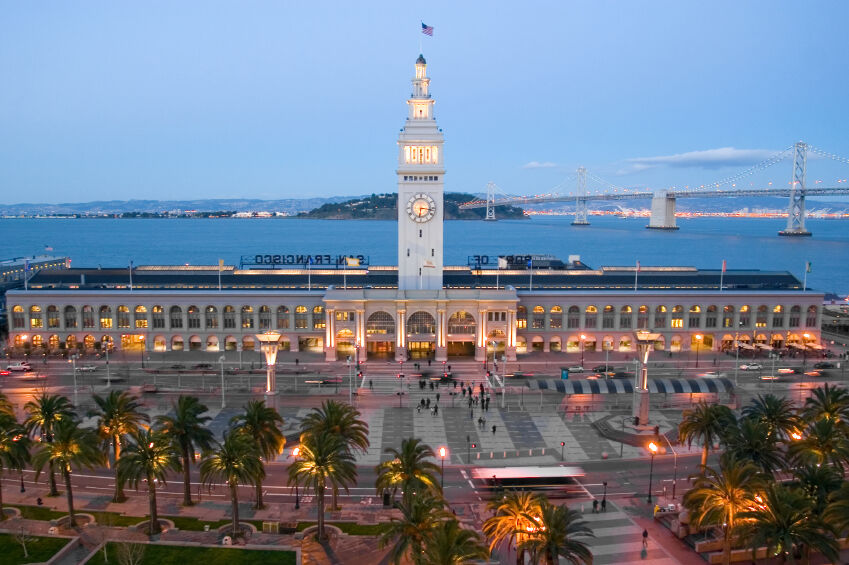 Whether it's day or night, the Ferry Building is a great place to spend a few hours. Take a boat, eat dinner, or just stroll the waterfront. No matter what you enjoy, you'll love this San Francisco attraction!