How Many Acres Is Golden Gate Park?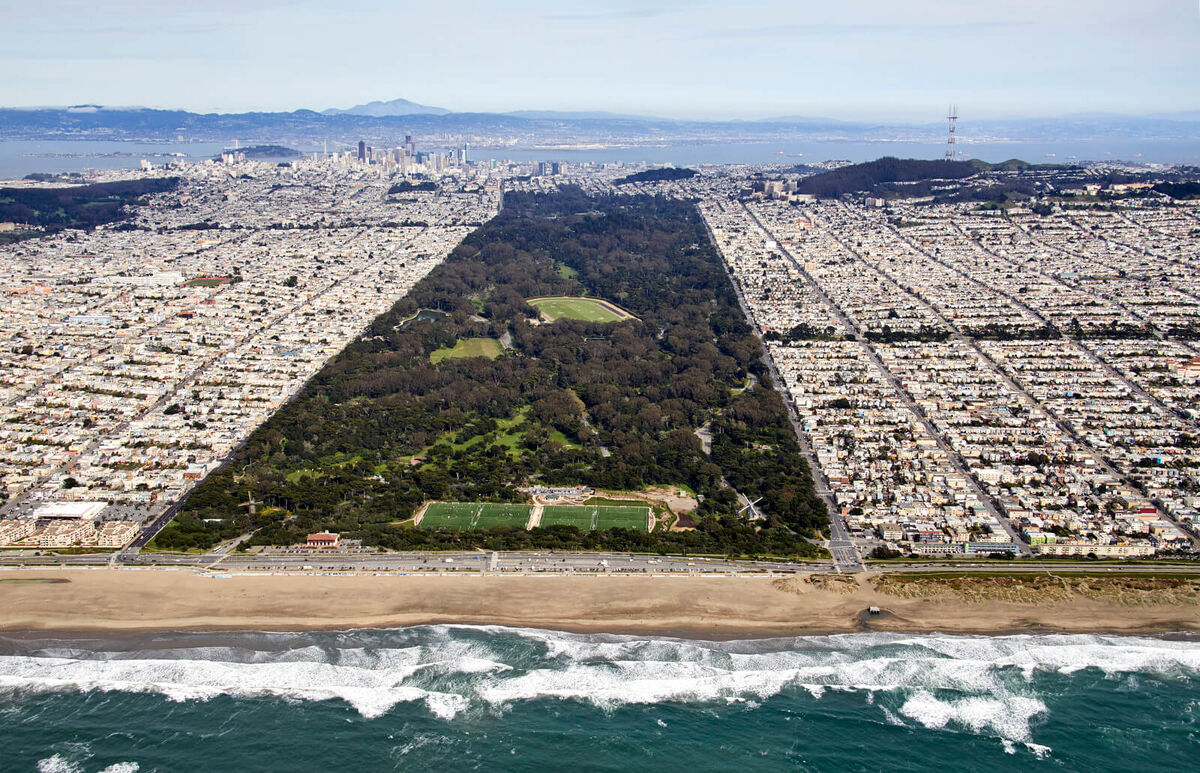 It's natural to wonder how many acres Golden Gate Park contains as you walk through this amazing paradise in the heart of San Francisco. At more than 1,000 acres, Golden Gate Park is bigger than 750 football fields, but it's also amazingly accessible.
According to San Francisco Recreation and Parks, Golden Gate Park is 1017 acres. This is plenty of space to reconnect with nature, even if your normal habitat is the shops and office buildings of Market St. Within those acres exist some of the city's finest attractions, such as the Japanese Tea Garden, the Conservatory of Flowers, and the California Academy of Sciences.
How Long Is Golden Gate Park?
When you look at the park on a map, you'll see that it's shape is a long, thin rectangle. Golden Gate Park is approximately three miles long by half a mile wide. On three sides, it is surrounded by the city of San Francisco, and on the fourth, it's bounded by the Great Highway and Ocean Beach. It contains several lakes and even a waterfall.
Can You Walk Through Golden Gate Park?
Getting to Golden Gate Park is easy, and then how you explore it is up to you. It's located on many San Francisco city tours, but you may want to take the time to get to know it better. Parts of the park are accessible by car, but walking is also a good way to explore. If you're going at a strolling pace, you can walk from one side of the park to another in about two hours. However, because there are so many trails in Golden Gate Park, it can take more than a day to really explore all of the amazing things to see.
Golden Gate Park Compared to Other City Parks
According to the Trust for Public Land, Golden Gate Park is the 112th largest city park in the United States. At 490, 125 acres, Chugach State Park in Anchorage, Alaska tops the size list. However, Golden Gate Park is bigger than New York's Central Park, which ranks 135th at 840 acres. That means Golden Gate Park is 121% the size of Central Park.
Size Is Just Part of the Story
Size is just part of the fascinating story of Golden Gate Park. If you're planning a visit, learn about the history of how the city transformed sand dunes into the lush oasis you can enjoy today. Whether you plan to explore all 1,017 acres by foot or bicycle or simply want to stop by for a picnic, museum visit, or afternoon at the playground, there's a lot to learn about Golden Gate Park.