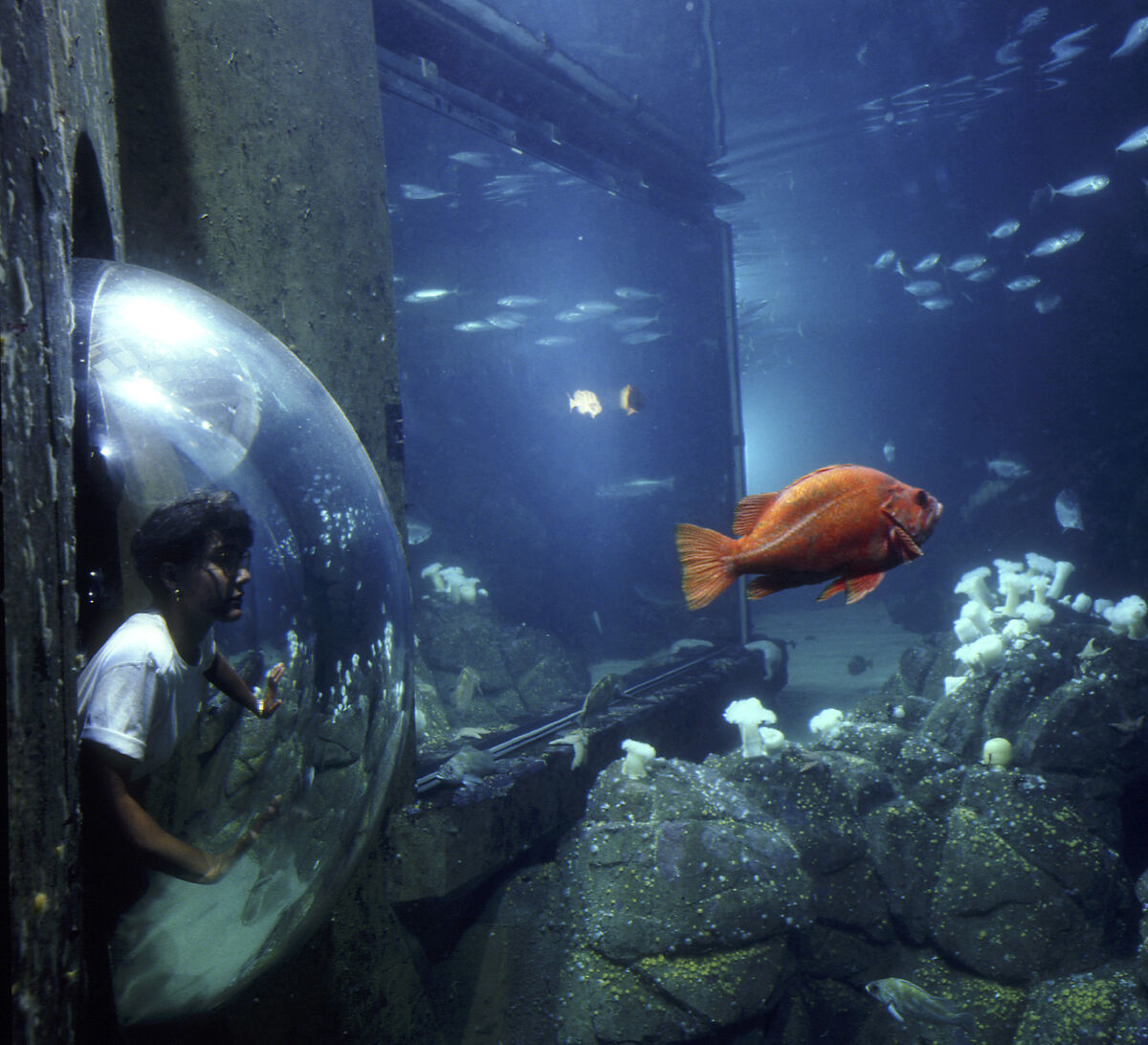 Monterey Bay Aquarium
Monterey Bay Aquarium Used with permission by Monterey Bay Aquarium, (c)Monterey Bay Aquarium Monterey Bay Aquarium Usage terms: The image below is being provided to you for use with a piece featuring the Monterey Bay Aquarium. All the images are the copyrighted property of the Monterey Bay Aquarium Foundation and are being provided for one-time use only in conjunction with the project mentioned above and corresponding web content. They may not be archived or transferred to a third party and must be deleted at the conclusion of the project. The images must be credited to Monterey Bay Aquarium and any photographer named in the caption information below. (c)Monterey Bay Aquarium
Diving into an interview with the Monterey Bay Aquarium folks is a splashtastic adventure. Recently, LovetoKnow went in-depth with Monterey Bay Aquarium's public relations manager, Karen Jeffries, to uncover fascinating facts about San Francisco's most popular tourist attraction.
Interview with the Monterey Bay Aquarium
LovetoKnow (LTK): The Monterey Bay Aquarium is a true treasure in the San Francisco Bay Area housing more than 200 award-winning galleries and exhibits. What is the mission of the aquarium?
Karen Jeffries (KJ): The mission of the Monterey Bay Aquarium is to inspire conservation of the oceans. We do this through engaging live exhibits, a robust education outreach program, and conservation research efforts with species such as sea otters, bluefin tuna and young great white sharks.
LTK: What are the most popular exhibits?
KJ: The "must-see and experience" exhibits are the three-story Kelp Forest exhibit; the million-gallon Outer Bay exhibit (which we will renovate and reopen in July 2011 as the "Open Sea" exhibit); the two-story sea otter exhibit; the Wave Crash tunnel; the bat-ray touch pool; the Rocky Shore touch pool and the Splash Zone touch pool. Kids LOVE to touch the little animals, and get wet! (Luckily we have towels handy and close-by.) As for animals, visitors love sea otters, penguins, and jellies the best, with seahorses following close behind in the ever-changing popularity contest via visitor surveys.
About Monterey Bay Aquarium Research Institute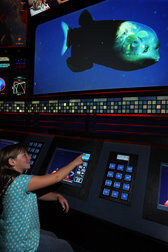 ©Monterey Bay Aquarium/Randy Wilder
LTK: In addition to the aquarium, there is another popular attraction in the Bay Area run by the Packard Family Foundation. Could you tell us more about the Monterey Bay Aquarium Research Institute?
KJ: The aquarium opened in 1984; MBARI (the research institute's commonly used moniker) opened in 1987. David Packard loved the aquarium's potential for conservation education and research, but also wanted an institute devoted purely to research, hence MBARI. The two institutions are geographically separate as well, by about 20 miles.
MBARI's mission is to achieve and maintain a position as a world center for advanced research and education in ocean science and technology, and to do so through the development of better instruments, systems, and methods for scientific research in the deep waters of the ocean. MBARI emphasizes the peer relationship between engineers and scientists as a basic principle of its operation. All of the activities of MBARI must be characterized by excellence, innovation, and vision.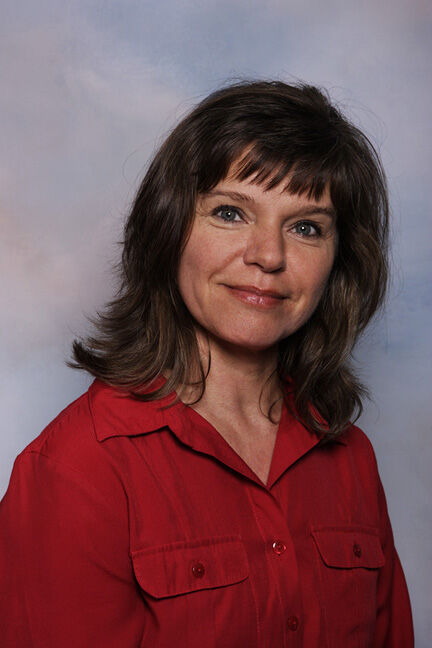 Karen Jeffries
©Monterey Bay Aquarium/Randy Wilder
LTK: What are some of the outstanding features of the Monterey Bay Aquarium Research Institute?
KJ: MBARI is one of the top deep-sea research institutes in the world that uses some of the latest technology to explore the Monterey Submarine Canyon and beyond. Its scientists have published significant research findings, including information about climate change effects on the ocean, as well as discovering exotic and exciting new deep-sea species.
The "Mission to the Deep" exhibit at the Monterey Bay Aquarium introduces MBARI to visitors by combining high-definition video of incredible deep-sea animals with the hands-on experience of using underwater robots and other high-tech tools to explore the ocean's depths.
Tips for Visiting the Monterey Bay Aquarium
LTK: The Monterey Bay Aquarium attracts more than two million visitors each year. What is the best time to visit if you want to avoid the largest crowds?
KJ: Fall and winter have the fewest visitors, while spring break and summer season offer more daily activities for kids and families through the Aquarium Adventures programs. Mid-week is always less crowded than on weekends, as is later in the day. Our "Evenings by the Bay" extended hours season lets visitors stay until 8 p.m. Saturday and Sunday nights between the July 4th and Labor Day holiday weekends.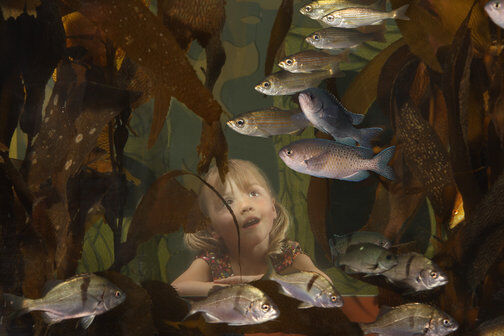 ©Monterey Bay Aquarium/Randy Wilder
LTK: What are the best ways to save at the Monterey Bay Aquarium?
KJ: If you visit more than once a year, a Monterey Bay Aquarium membership is the way to go. Not only will it pay for itself in just about two visits, you're supporting important ocean conservation research and education programs. You'll also enjoy express entry, access to special member activities, events, and publications, plus discounts on programs and purchases from the aquarium's gift and bookstores.
If we're your vacation destination, stay at select local hotels and motels that offer 2-day aquarium family tickets. That way you can take your time at the aquarium - and in the area. Military discounts are also available.
LTK: What other tips can you provide to make visiting the aquarium as enjoyable as possible?
KJ: We have lockers outside the building, which can hold your picnic lunch until you're ready to eat. While we don't allow outside food inside, the Monterey Bay Aquarium sits on some of the most gorgeous coastline in California, which just begs to be seen via a leisurely walk - or quick jog or run or bike ride - down the nearby recreation trail bordering Monterey Bay.
On busy days, strollers can clog up high-traffic areas and exhibits. We encourage people to use small strollers if they need to, and to look for signs on where to park strollers outside popular exhibits.
Finally, we don't have on-site parking for visitors except the handicapped, but there's metered parking, generous parking lots and street parking nearby. We also encourage visitors staying in town to use The Wave shuttle to get around between Memorial Day and Labor Day weekends.