San Francisco 49ers Webzone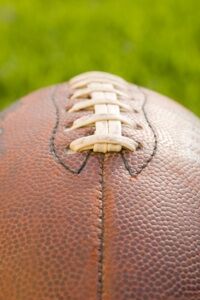 The San Francisco 49ers Webzone is a great site to learn more about San Francisco's football team, the 49ers. If you've got the red and gold spirit, read on for more information!
What is the San Francisco 49ers Webzone?
San Francisco 49ers Webzone is a website dedicated to all things related to San Francisco football. It's the one stop place for 49ers fanatics to get the latest information on players, games, and more. The site is loaded with so many football goodies, you will have a hard time getting through all of it! There's so much to explore that you might need a map to find everything you want. Here's more information that will help you navigate the site.
The Webzone has put together a news wire that culls information from multiple news sites so that you can browse all 49er-related news in one place. Sources include:
The Sacramento Bee
The San Francisco Chronicle
The San Jose Mercury News
NFL.com
The Press Democrat
49ers.com
Yahoo! Sports
And many more
By pulling information from so many sources, you can watch one place to make sure you're up on the latest news about San Francisco's award-winning football team. You can even catch your 49er news fix on the go by pointing your phone's browser to the news mobile page.
Want to know more about what's going on with this year's draft? The 49ers Webzone has up-to-the-minute updates on what's going on with the team's selection process. Complete with commentary, mock drafts, and a "Draft War Room," you're sure to find plenty to whet your draft thirst. For the truly obsessed, there's even an NFL draft countdown!
The San Francisco 49ers Webzone has a ton of interactive features that will keep you busy for hours on end.
Check out the 49ers chatroom, where you can chat with other fans.
Post a 49er-related classifed ad
Peruse the game and evnets calendar
Visit the Webzone Facebook group
Subscribe to a mailing list with other Niners fans
Dig through their extensive sports bar listing
You can even organize a tailgate party online!
Niners-related Multimedia and Downloads
The Webzone has a ton of goodies for your computer, too. Check out their AIM buddy icons, install the Webzone browser toolbar, or download a 49er wallpaper for your desktop.There's also a host of multimedia to peruse as well. Photo galleries and video clips from past football games will give you all sorts of visual stimulation to keep the football part of your brain active in the offseason. And if you love podcasts, you're in luck - there are several Webzone football podcasts that you can easily download to your MP3 player or listen to on your computer.
The 49er Webzone also has an extensive history section for those of you who love sports history. There is lots of information about past superbowls, all-time draft picks, 49ers Hall of Fame, and all-time scores for all games that the Niners have ever played.
Perhaps the most intense experience on the Webzone site is the forum section. With five chat areas and literally thousands of posts, this part of the site could keep you wrapped up in football chatter for a very long time.
Niner Talk Chatroom- Do you love the 49ers? Then hop on here and share your love with other mega-fans.
Draft War Room - Does the draft cause you heart palpitations every year? This is the place for you!
NFL Talk Chatroom - Even non-Niner fans have a place they can chat about other teams, or the NFL in general.
Other Sports Chatroom - Talk about other sports teams, such as the San Francisco Giants.
Fantasy Sports Chatroom - Fantasy sports have taken off, and you've finally got a place to talk to others about your new obsession.
Now that you've finally found a place where you can let your love for the 49ers run wild, what are you waiting for?