San Francisco BART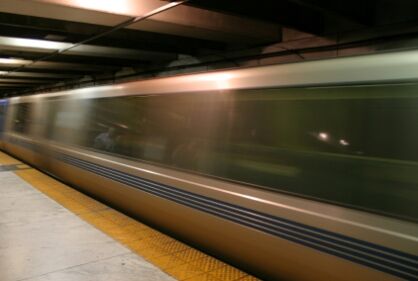 San Francisco BART-an acronym for Bay Area Rapid Transportation-is an electric train system that connects many parts of the San Francisco Bay Area, including San Francisco, Oakland, Berkeley, Daly City, Hayward, Walnut Creek, Fremont, Richmond, Concord and as of 2003, Millbrae and the San Francisco International Airport. It is essentially the Bay Area's equivalent of the subway systems that connect New York City, Philadelphia, and Chicago to the many suburbs and additional urban areas within their immediate reach. Read our article below on San Francisco BART's history, hours of operation, transport lines, and ticket prices.
A Brief San Francisco BART History
The very early stages for a Bay Area mass transit train system were set way back in 1946, when city planners began discussing ways to accommodate the traffic boom about to explode due to the massive influx of new residents in the wake of the end of the war. In 1951 a BART commission was born. This commission included 26 members of the nine different counties that make up the Bay Area, and meetings held focused on how to address long-range transportation problems. During these meetings, the idea for creating a high-speed rapid rail network linking major suburban hubs with major urban hubs took flight, and the rest, as they say, is history. In 1957 the BART districts were finalized, in 1962 voters overwhelmingly approved the construction plan, and in 1964 the first hammer touched nail in the erection of the system. Eight years, many setbacks, and millions upon millions of dollars later, the BART system carried its first passengers.
BART Facts and Transportation Lines
BART consists of 104 miles of track and 43 stations, and the system's trains can reach a maximum speed of 80 miles per hour (most trains move about 33 miles per hour between stations, though). The number of BART cars attached to a given train run from between three cars to a maximum of 10. BART is open 365 days a year, with hours of operation from 4am to midnight Monday through Friday, 6am to midnight on Saturday, and 8am to midnight on Sunday. There are five different BART lines, each of which are coded with a different color, and each of which connect one part of the Bay Area to the other (the East Bay to the North Bay, the East Bay to the South Bay, etc). The red line connects Richmond to Daly City, the green line connects Fremont to Daly City, the orange line connects Richmond to Fremont, the yellow line connects Pittsburg/Bay Point to Daly City, and the blue line connects Dublin/Pleasanton to SFO/Millbrae. Other methods of transportation (bus lines, shuttle buses) are usually close to most BART stations, making it easy for commuters to get even closer to their destination of choice. For a closer look at an overview of the BART lines, click here, and then enlarge the provided map.
Base fare for BART is now $1.25. This fare will get you from any one point in San Francisco to another point in San Francisco (for example, you can board BART at 24th and Valencia Streets in the Mission District and ride to Powell Street downtown). To go most other places though, you will be paying more than $1.25. Fares for San Francisco BART are structured around a mileage-based formula-put simply, the farther you go on BART, the more you will have to pay. Tickets for BART rides can be purchased at all stations with loose change and one, five, 10, and 20-dollar bills. If you are a frequent BART rider, you can purchase discount passes, which are frequently called fast passes. The cost of a fast pass changes quite frequently, but here's how it essentially works-you pay-for example-$40 at the beginning of a given month, and that $40 pass gives you unlimited access to ride BART as much as you'd like for that given month.
BART trains are at their most crowded during the rush hour times: 7am to 9am and 5pm to 7pm Monday through Friday. Know that if you manage to secure a seat during these hours and the train you are on is packed to the gills, you should make your way to an exit one stop before the stop you get off at-this action will ensure you actually get off the train at your designated stop! Be aware of your surroundings at these times, too-pick pocketing is common during these bustling hours. BART has become very bike-friendly in the past few years-you are now allowed to ride BART at all times with your bicycle (bikers used to not be allowed on during rush hour times). Be aware that the only car you can't bring your bike on is the front car of the train. There are security cameras and emergency alarms located on all BART trains - use the alarm in case of a crime or medical emergency.
For complete information on BART, including help with mapping out trips and routes, visit the official website: BART
Additional BART Resources