San Francisco Bay Bar Pilots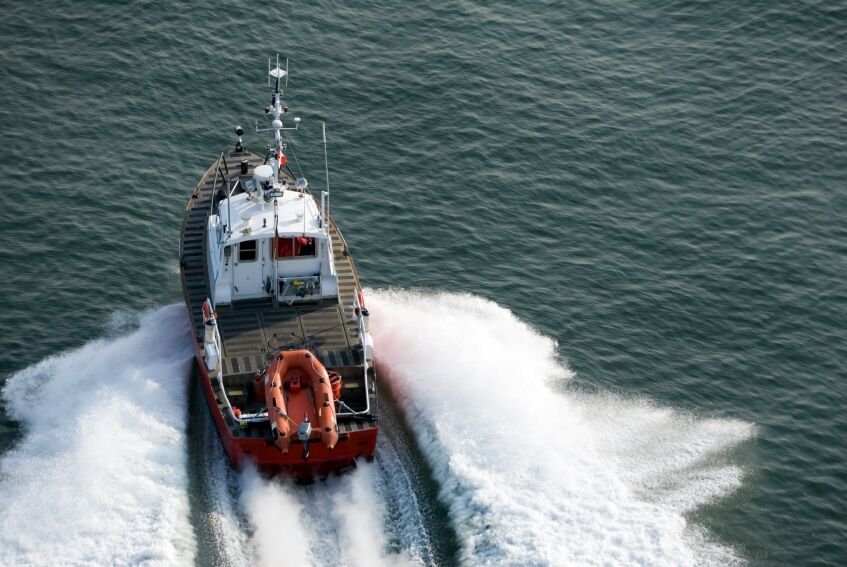 For over 150 years, San Francisco Bay Bar Pilots have kept sailing vessels safe and efficiently running through the bay area and its neighboring Monterey Bay.
Many tourists have taken boat trips on the San Francisco Bay, home to the Golden Gate Bridge, Alcatraz, and the gorgeous, historic city of San Francisco. Few realize what it takes to keep the waters safe and organized and few have heard of or recognized the boats of the San Francisco Bay Bar Pilots. Founded in 1850, they are in charge of orderly movement of the largest fleets and vessels that travel on the bay's waters.
Moving over 9,000 vessels per year, they interact with shipping agencies, the United States Coast Guard and various tugboat companies to ensure the delivery of both cargo and tourists in a timely manner with minimal risk.
With around 60 pilots as members, all are trained to navigate through San Francisco's notoriously windy weather and fog-laden water, and also reach out to assist more distant areas of California such as Sacramento and Stockton.
Training with the San Francisco Bay Bar Pilots
In 1986, all aspiring bar pilots began to undergo a state-administered training program designed to get pilots acquainted with the unique conditions of the bay's waters. The program takes them through an apprenticeship and licensing program geared toward successful completion and job placement. Even after becoming a certified bay pilot, many of these professionals continue to take periodical training and tests to stay on top of their game and learn of any changes or improvements to the system.
To be a candidate for this exclusive training program, you must already have your Master's license with the United States Coast Guard, including radar endorsement. You must also have two or more years of piloting experience, and be endorsed by federal pilotage. Going through an apprenticeship elsewhere before applying will increase your chances of being accepted and succeeding in the training.
Training is grueling and extensive. In fact, most San Francisco Bay bar pilots are in full time training for up to three years. From classrooms to simulators to actual vessels, learning is hands-on and increases in intensity as time goes on. A trainee can expect to navigate and coordinate over 600 ships and other vessels before becoming a licensed bay bar pilot.
If you like your weekends free, then this may not be the occupation for you. Since ships are always gliding on the bay's waters, bar pilots are available for service all day, 365 days per year. There is never a time period in which a pilot is not accessible for the public or for private services.
Associated with the U.S. Coast Guard, an emergency can take place at any time, and this organization is always ready for it.
As a pilot, you would serve varying vessels, including tiny tugboats to supertankers and cargo ships. You also monitor the whereabouts of military fleets and luxury cruise ships.
A pilot will start off the day by boarding a ship via a rope ladder. Next, they take over control of the ship's navigation as it enters the bay's borders. The pilot is then responsible for driving the ship safely through the bay's bar channel, onward through the shipping lanes, and taking it to its assigned port. Lastly, the pilot must maneuver the ship through tight and complicated areas until it is finally docked or released from the boundaries of the bay and its surrounding waters.
Working as a San Francisco Bay Bar Pilot can be stressful and requires quick reflexes, a sharp mind, and the patience to work with a variety of vessels at random hours of the day or night. While the job is not for everyone, those who are currently licensed to drive through San Francisco's waters take great pride in their job and have brought excellence to it for almost two centuries.