San Francisco Craigslist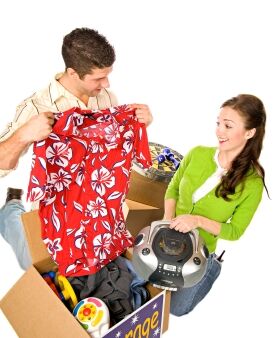 Looking for more ideas? Watch a slideshow of free things to do in SF.
If you have yet to explore all that the San Francisco Craigslist has to offer, you are truly missing out on a valuable resource. Most people have heard of Craigslist, but did you know it originated in San Francisco? Not only is this online classified mostly non-corporate, it was designed by a local San Franciscan. You can utilize a local resource, all without the demands of flashing advertising and big business.
History of the San Francisco Craigslist
Who is Craig, and why exactly did he start this list? That is the question of the hour for most people who now can find Craig's list in every major U.S. city as well as places throughout the world.
In 1995, Craig Newmark began the site Craigslist.org as a free San Francisco classified. The venture truly started as an antiestablishment with a public service mission. With his strong background in web-oriented software design, Craig had a vision for a website that would provide the open exchange of goods and services, while also helping promote small, non-profit organizations. This simple dream became far more of a reality then even Craig could imagine.
Currently Craigslist is found in over 450 communities, growing by the day. The site offers classified listings and forums, moderated by users. In many cities the site is completely free, with a few larger areas only charging businesses for job listings.
Almost anything and everything is available on Craigslist. Jobs, romances, free items, housing, and everything imaginable for sale. With the success of eBay, Craigslist.org offers a less expensive option to selling your used ware. As most of your customers are local, there are no shipping costs to sell items and transactions are mostly cash-based with no commission added.
The site is run by 24 employees, with most of the revenue generated by the job listings. They all work out of a Victorian house out of the Inner Sunset neighborhood. If you drive by, you can see the nondescript sign over the door. Craig has turned over the day to day operations to Jim Buckmaster, the CEO and President since late 2000.
Craigslist and eBay Connections
Yes, the rumor is true, eBay managed to purchase 25% of equity in Craigslist from a former shareholder. Although this transaction conspired in August of 2004, the Web site still maintains its relatively free nature.
The most common mistake is to assume Craigslist is a dot com. But, it is actually a dot org. As a community-based site, it has the honor of being an organization and not a business. Be careful to not make the mistake of typing in the craigslist.com instead of craigslist.org as many false sites have stolen the dot com web address and you may be slightly scared by what you find!
To be sure to find the actual site, you can click at the following link:
Then, be sure to bookmark it for future reference.
San Francisco Craigslist is amazingly simple. You don't even need an account to sell, buy or socialize on the site. Some of the most common uses are:
Did you lose your favorite hat at Golden Gate Park? Post an ad on Craigslist. The community section of the site is generally situated for the helpfulness of others. Whether you need help finding a lost pet, want a ride to the coast or looking for a volunteer for a non-profit event, this is the section for you.
More and more people are finding love online. Why not do it for free on Craigslist? Not only can you post a personals ad for no cost, you can hide your identity and find someone specifically in your local area.
From everything from health to jokes, there is a forum to discuss.
Buy or sell your next home on Craigslist. Look for apartment or vacation rentals. Even find a place to store your stuff or run your business.
One of the most popular reasons to come to Craig's list is to buy and sell stuff. Whether it is your grandmother's antique desk or old baby clothes, there is a person out there ready to buy.
Growing in vast popularity is the job section. Any job hunter knows that almost all businesses are now utilizing the job boards. With free listings in many cities, plus reduced rates in the larger areas, companies are quick to find their next new employee easily with the click of the mouse at San Francisco Craigslist.