San Francisco Dance Clubs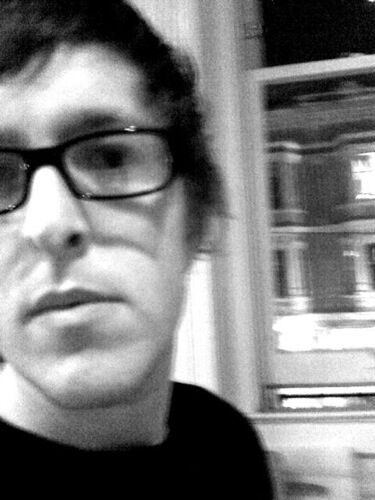 George Cochrane, a San Francisco DJ.
George Cochrane has been a DJ and music producer in San Francisco dance clubs for over a decade. He's played in every type of venue imaginable, from glitzy weeklies to gritty underground raves. San Francisco has a thriving dance scene, and George is here to share some of his knowledge about getting your groove on in the City by the Bay. Be sure to check out his music page for his latest and greatest tracks.
San Francisco dance clubs are among some of the best in the country - many would say the entire world.
Interview with George Cochrane, San Francisco Dance Club DJ
What are the top clubs in the city?
Ok, so this isn't a "club" per se, but I feel that the very best place to dance in San Francisco is in any of the hundreds of "secret" places that shows happen in San Francisco. People rent a dance studio, warehouse, art gallery or restaurant and throw a one-night event there. These aren't so heavily publicized, but flyers can be found in local record shops, clothing stores and clubs. Having a party in a special place like this leads to very creative decor, nice people and unique experiences. There have been some problems with local law enforcement in San Francisco lately that have lessened the frequency of "underground" parties, but they're still there if you look, and look you should.
What types of music are most popular in San Francisco?
San Francisco has a quite diverse dance music scene. The major genres at the moment are Dubstep, Minimal Techno, House, and Indie Dance. Progressive House and Trance are still around, but they tend to be featured in clubs that are too large and too commercial to provide a good atmosphere, especially for women, in my opinion.
How are the sound systems in San Francisco dance clubs?
Many clubs in San Francisco have quite good sound systems, but I feel that Mezzanine's is probably best. It sounds good with most anything, but especially music with heavy bass. You can really float across the dance floor when the subwoofers get going. 222 Hyde's system is massive for the tiny space it inhabits and it is loud and clear for any sort of music.
The one-off ad-hoc parties often have surprisingly good sound systems, also. Some of the more commercial clubs like Temple and Ruby Skye have great sound as well, though I wouldn't recommend those clubs to anyone with anything but the most mainstream tastes and a high tolerance for less-than-fun crowds.
What safety concerns would you say women should keep in mind while enjoying San Francisco dance clubs?
San Francisco clubs have long been quite safe for women and offer a good environment, especially the ones I've mentioned. Some men are still prone to annoying behavior when out and about, but SF is generally chock full of great folks who just want to have a good time. The kind of drink-spiking and unwanted ogling you hear about in some cities doesn't tend to happen here. The main consideration I'll note is that dance clubs tend to be in grittier neighborhoods, so if traveling to Mezzanine (which is in a somewhat rough part of the SOMA district) or 222 Hyde (which is in the heart of the Tenderloin, another neighborhood in transition) it won't hurt to have a friend or two with you. Honestly, I've met very few women that have run into trouble in San Francisco no matter where they go, but if going with a group helps you relax and have more fun, I'd say, posse up!
Techno seems to have taken over the dance scene across the US. Are there any dance clubs that still have live music?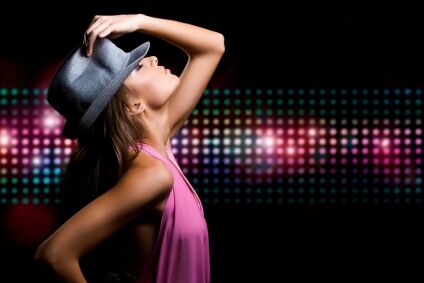 Mezzanine and DNA lounge both have stages as well as DJ booths, so they draw a significant amount of live acts. These days, a lot of "techno" artists in San Francisco play live instead of DJing, so even if it looks like someone's poking around on a laptop in the DJ booth, they may well be playing all original music and changing it radically in real time. It's an exciting time to be playing and making dance music right now.
People love to get their drink on when they hit up a dance club. Who has the best bars?
222 wins this for me, as they have both a great beer, wine, and liquor selection at good prices. The other clubs I've mentioned can be counted on for beer and basic cocktails at standard bar/club rates. If you have a jones for mixological wonders, fine wines, or niche beers, you may be better served by visiting one of the amazing bars in San Francisco, like Bourbon and Branch, Beretta, or Alembic before you go out, and then stick to easy stuff once you're in the club. Club bartenders are so insanely busy, ordering an Acai Mojito with a Chartreuse splash might net you a pretty dirty look.
All in all, San Francisco is one of the greatest places in the world to eat, drink, and, of course, dance. Explore, be bold, and enjoy yourself!