San Francisco Day Spas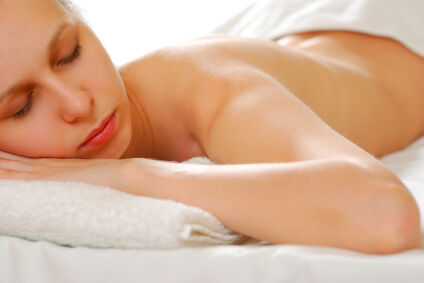 San Francisco day spas are a great way to escape the hustle and bustle of daily life in the city. San Francisco can be taxing, stressful and damaging to both body and mind. One of the best ways to unwind and get away from it all is by booking yourself some time at one of the city's many luxurious day spas. Check out our discriminating guide below to the best San Francisco day spas.
Kabuki Springs and Day Spa
1750 Geary Boulevard (at Fillmore Street) (415) 922-6000 Kabuki Springs
"Rejuvenate your mind, body and soul" at this perennial day spa favorite, conveniently located right on Geary Boulevard in Japantown. This highly popular and respected day spa offers massages, facials, acupuncture sessions, and body treatments like seaweed, ginger glow, and matcha wraps. There are incredible package deals available too, like the Nirvana, which offers a Swedish or Shiatsu massage, a facial, paraffin hand treatment, and a body polish with sea salts and loofah. Kabuki also provides communal Japanese-style baths, with facilities that include both hot and cold pools, a dry sauna, and a steam room. Men and women have the baths entirely to themselves on alternating days, with the only communal day being Tuesdays (proper bathing attire required on Tuesdays). A package deal is a wonderful gift to give to a friend or family member and you can now purchase one online directly from the Kabuki Springs official website.
Kamalaspa Day Spa and Salon
240 Stockton Street (between Post and Geary Streets) (415) 217-7700 Kamalaspa
"Inner peace and outer beauty" await you at this ayurvedic-intensive downtown spa favorite, which was voted the best day spa in San Francisco by CitySearch in 2004. The Raj region of India influenced the décor and treatments Kamalaspa offers, which includes massage and body treatments like the Chakra Basti body mask, Abhyanga Four Hands, ayruvedic oil massage, and the Udvartana herbal body treatment, to name just a few. There's also a full range of facial, hand and foot, hair, and even shaving treatments available. When you visit their official website, be sure to check out the amazing deals that await brides-to-be and large groups! Kamalaspa is the perfect place to book some time into on a day you plan to spend shopping your way through Union Square's many posh shops.
2241 Fillmore Street (at Sacramento Street) (415) 567-3529 Relax Now
This luxurious Pacific Heights day spa-which was named the Best Day Spa in America by W magazine-caters to the many well-heeled denizens who make up the tony neighborhood, but you can also expect to see people just like yourself there-you know, ones who don't own five Lexus'. Their extensive spa services menu includes manicure and pedicure treatments (many of which are priced according to time), couples, specialty, and stone-centered massages, body peels and wraps, waxing, facials, tanning, and microdermabrasion. Also find a store selling top beauty and body care products from the world-famous SkinCeuticals skincare company. Gift certificates are available to purchase online at their official website.
750 Kearny Street (between Washington and Clay Streets) (415) 399-9700 Tru
Sleek, minimalist day spa will transport you far and away from the clogged, noisy insanity that lies just outside its doors in the Chinatown section of the city. The employees seek to design treatments that specifically address the problem pinpoint areas of your body, with special emphasis placed on face and back and shoulders. A dizzying array of facials, body wraps, manicure, microdermabrasion, waxing, and peel treatments await you, as well as money-saving package deals and specials for both men and couples. Tru also offers sales of some of the best high end facial cleansers, toners, exfoliants, hair products, and eye and lip treatments in their shop. When you become a TruClub member (which is very similar to becoming a frequent flyer with a specific airline), you earn free treatments and early word on special promotions and events. Be sure to occasionally check the Tru website's Current Specials section for word on amazing discounts to be had at the spa and its shop. One last thing-Tru won the "Best Facial in San Francisco" award from Allure magazine in 2004!
490 Post Street, Suite 1701 (in the Financial District) (415) 572-7540
After working for many years as an esthetician at on of San Francisco's top urban hotel spas, Pamela Jeffrey observed that most people don't have regular skincare for two reasons - it's not affordable or convenient. dermaMUSE Skincare Studio was founded to provide private clients with serious skincare that is both affordable and convenient for working people. Located in the heart of San Francisco's Financial District, she offers both lunch hour and evening appointments to fit into her clients busy lifestyle. Before becoming an esthetician, Pamela worked as a surgical coordinator to one of the Bay Area's top plastic surgeons. She is a member of Associated Skin Care Professionals.
.