San Francisco Male Massage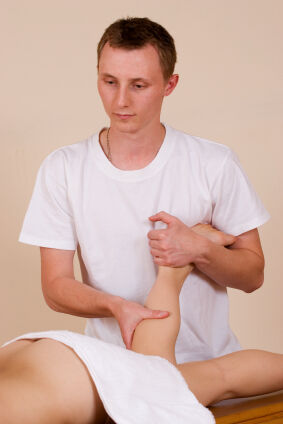 If you are a tourist, or a resident in the Bay Area, you may be looking for a San Francisco male massage. There are dozens of places where massages are offered, and finding a trained masseur doesn't take long.
First off, decide what you are looking for in a massage. Do you want to relieve stress, body tension, or are you looking for something deeper like holistic healing? There are many massage therapists who specialize in various types of massages. Some of these include:
Sport massage - to soothe injuries, often developed while playing sports, and to help with the training of athletes
Swedish massage - a variety of techniques designed to relax muscles by applying pressure to them against deeper muscles and bones, and rubbing in the same direction as the flow of blood returning to the heart
Shiatsu - a form of traditional Japanese bodywork that uses pressure, rubbing, stretching, abdominal work, and percussion
Thai - a type of yoga massage
Deep Tissue - an aggressive system of manipulation of muscles and tissues
Along with these massages, many studios offer additional options. Aromatherapy is massage done in a room with aromas, or scents, such as jasmine or sandalwood. Heat treatment includes warm oils, often coconut or unscented, or nourishing hypoallergenic gel massaged into your skin.
Therapists often work on a heated massage table with soft flannel sheets or sheepskin for clients to lie on. Most have a face cradle - a comfortable spot to place your face as your back is being soothed. Soft music, a gurgling fountain, candles, and low lighting are also part of the massage environment.
Red Light District Massages
For those interested in something other than the traditional messages, a more sexual experience, male escort services provide these types of massages:
Tantra - a sexual massage that involves touching the body's organs, and more
Fetish - involved massage using a variety of sex toys and fantasies
Where to Find San Francisco Male Massage
For the escort services in the San Francisco area, you can find listings of men wanting to serve men by searching through ads in local magazines, newspapers, or going online.If you want a session in a studio, there are a number of studios in the city and below you will find websites to help you learn more about each one.
East West Massage blends eastern and western techniques.
Massage M4M has a large listing in the San Francisco region.
At Masuerfinder, which has hundreds of male therapists, you can search by first selecting the type of bodywork you want and then finding the masseur that suits your needs. Most of the masseurs here give massages to anyone, regardless of sexual orientation or gender.
Your massages selections are:
Therapeutic (non erotic) - this usually means using the techniques of deep tissue or Swedish massage, perhaps some aromatherapy
Sensual - your therapist may perform the massage in the nude, should you request it
Erotic - can include a full body massage done in the nude, light, sensual or deep pressure or a combination of all three, sometimes followed by a prostate massage and other activities
Once you decide where you would like to go, call to make an appointment. A number of places accept same day appointments. Costs generally run from $150 to $200 for an hour massage. Half-hour massages can be $65 to $100, depending on which kind of massage you prefer. All therapists want you to benefit from the experience, and will often tailor the session to meet your specific needs. Remember, they are operating a business, and your paid repeat visits are a plus for them.
Not all who offer massages are certified or licensed. So decide whether or not that is important to you. If they are certified, they list this information, along with the school where they have trained, on their websites.
Hopefully, you will find what you are looking for and be satisfied with your San Francisco male massage experience.