San Francisco Motels and Hostels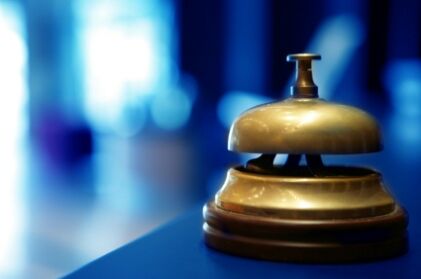 San Franciso motels and hostels abound, and offer a good way to save while visiting this sometimes pricey city. Motels are an economical choice when staying in San Francisco, and hostels are even cheaper and much less glamorous. Check out our discriminating guide to San Francisco motels and hostels.
2265 Lombard Street (between Pierce and Steiner Streets) (415) 922-1950
The Surf Motel offers surprisingly inexpensive lodging for those looking to stay in the expensive Marina District, home to San Francisco's many yuppies and their BMWs. Nothing fancy here, just basic accommodations, good prices, easy access to tourist destinations, shopping on nearby Chestnut and Union Streets and the famous Palace of the Fine Arts.
San Francisco Motels and Hostels: Sea Captain Motel
2322 Lombard Street (at Pierce Street) (415) 921-4980
This well-tended motel may not be incredibly close to many of San Francisco's biggest tourist attractions, but it is close to many public transportation routes that do go to these. All guest rooms include microwaves, refrigerators and cable television, with free parking for all guests.
4340 Judah Street (between 48th Avenue and La Playa Street) (415) 661-2300 Oceanview Motel
Economy motel is far away from all the hustle and bustle of San Francisco's epicenter, but close to the roaring waves of the Pacific Ocean and Ocean Beach (you can hear the water rolling in from the parking lot). Many of the rooms have ocean views, and the motel is close to many SF attractions including the zoo, Golden Gate Park and Cliff House.
New Central Hotel & Hostel
1412 Market Street (at 10th Street) (415) 703-9988 This extremely affordable and plain hostel is in somewhat of a rough part of town, so if you don't possess a sense of adventure, don't bother to come. For those who do, expect clean accommodations and good service from the hostel's employees. This part of Market Street can be quite noisy, so bring your ear plugs if you're a light sleeper. New Central is the perfect place to stay if you plan on spending the majority of your time in the city exploring.
San Francisco Motels and Hostels: Green Tortoise Hostel
490 Broadway Street (between Kearny and Market Streets) (415) 834-1000 Green Tortoise Hostel
This near-legendary establishment is a "full service, fully accommodating, fun, comfortable and welcoming hostel." It offers a large amount of freebies when staying here, including free daytime luggage storage, a free daily breakfast and free linens and towels. You'll be smack dab in the middle of North Beach while staying here, and relatively close to downtown and Fisherman's Wharf.
Hostelling International San Francisco Union Square
312 Mason Street (at O'Farrell Street) (415) 788-5604
You have many lodging options at this well-priced hostel, including over 250 beds in dormitory-style rooms, and 32 private rooms (perfect for couples). If you want to be right in the center of San Francisco's downtown action, then this is your hostel-it lies close to Union Square, the Museum of Modern Art, The Yerba Buena Center for the Arts, and the Sony Metreon Center, not to mention tons of public transportation lines.