San Francisco SPCA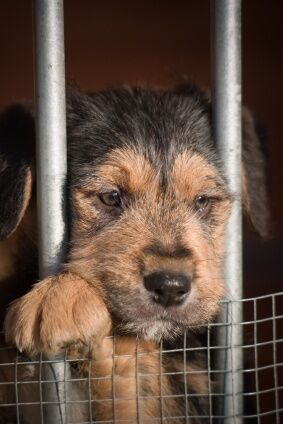 The San Francisco SPCA is one of the oldest organizations dedicated to improving the lives of cats and dogs looking for their forever home. Read on to learn more about this great organization, as well as how you can help out if you live in the Bay Area.
The Start of the San Francisco SPCA
Many movies and storybooks have painted animal control groups in a bad light, featuring them as the enemy dogs and cats are always dodging. However, the SPCA is different. Founded in 1868, the San Francisco area SPCA is currently the national leader in saving the lives of countless animals. Through adoption centers, veterinary care programs and pet training opportunities, the SPCA has made a difference in the lives of both companion pets and humans, matching them as lifelong friends. While some human societies mistreat their animals and keep them in cramped quarters, SPCA animals are rehabilitated, loved and eventually many find great homes.
Since the San Francisco SPCA is operated completely on donations, grants and adoption fees, they depend mostly upon volunteers and financial supporters to keep doing their great work. Below you can find out more about getting involved.
Contributing and Volunteering
The first way you can help the San Francisco SPCA is to support them financially. While placing over 3,000 dogs and cats with new loving families each year in the Bay Area alone, the SPCA also treats over 25,000 animals each year. When you make a financial donation, it goes toward the surgery for that one kitten, matches that one dog with a new home and helps educate another person on how to properly care for a companion pet. Donations don't need to be large, and the SPCA will accept any monetary amount.
If you don't have cash to spare, you can also contribute to the SPCA through a car donation. Your car doesn't even have to be in working condition to be given to the organization, and it will help pets find a home when they may not be able to be placed locally. The SPCA also has a thrift store where you can donate used items, as well as a "Tiny Tickets" program, where you can take the small remaining balance on your BART tickets and turn them into the SPCA for them to redeem.
Lastly, you can volunteer as an event planner or animal worker by becoming a member of CLAW (Critter Lovers at Work). More information is available by emailing CLAW@sfspca.org.
If you're looking to adopt an animal in the San Francisco region, then the SPCA is the place for you! Their website features photos and descriptions of adoptable dogs and available cats that are ready to go home.
Adoption fees vary in price depending upon the age and temperament of the dog, however most pets can be taken home vaccinated and with a clean bill of health for $200. Remember, all adoption fees go right back into the SPCA programs, giving more animals a second chance at life.
Before you decide if adoption is right for you, take some time to read the various links on the SPCA's official website for the San Francisco Bay Area, and find out what services are available to you. You'll be pleased to find discounts on obedience classes, resources on how to care for your new dog, as well as an opportunity to learn about the importance of spaying and neutering. You can even subscribe to the SPCA's magazine, so you can stay up to date on a great organization that is always in need of support and assistance so they can continue to show love to our four-legged friends.
Other Resources for Pet Lovers