San Francisco Virtual Office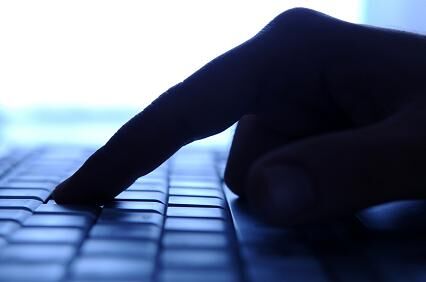 A San Francisco virtual office is becoming more common of an occurrence in the Bay Area, as both entrepreneurs and established businesses are taking advantage of this new type of workplace. Read on for some basic information as to what exactly a virtual office is, as well as where to find them in the City by the Bay.
The Typical Virtual Office
You may have heard the term "virtual office" being used in regards to a network of employees connected only via an Internet connection. This is popular especially with businesses that operate exclusively online and employ only freelancers and telecommuters.
However, there is a more defined term for the virtual office, that of being a shared office service which often includes a professional business address, secretarial services and web hosting. Depending upon the virtual office you use, there may be more or less personalized options and services offered to you.
Most of the virtual office centers are found in major cities around the world, including San Francisco. There are several reasons for this, the most popular being the ability to bring a professional, upscale look to even the smallest of operations with an impressive-sounding mailing address. Despite this fact, it is becoming more and more common to discover virtual offices in more low-profile parts of the United States as well.
Why Use a Virtual Office?
You may be wondering why someone would choose to enlist assistance from a virtual office rather than go the traditional business route. The reason is usually three-fold:
Cost
Efficiency
Appearance
Renting or leasing office space can get pricey, and this is exceptionally true for start-ups and small companies attempting to grow. Newcomers to the business, or those who are taking on a new style or approach really appreciate the extra financial cushion a virtual office can provide. Rental costs are much lower by comparison, and are often charged by the day or hour rather than by an entire month or year, keeping the financial obligation to a minimum. In the Bay Area, a San Francisco virtual office would be exceptionally ideal for this reason since rent in the city is tremendously pricey.
Some virtual office companies can save time and effort in the long run, as they often provide various professional services such as call centers and secretarial work. This can be helpful for a business with only a few employees, or for a corporation that has recently taken a budget cut and has had to downsize its staff.
The appearance of a virtual office can be an appealing reason for a San Francisco business to jump on the bandwagon. With the use of a cell phone, you can respond to customers from anywhere. Customers won't know your virtual office address is remote, unless your product actually requires face-to-face interaction and/or visits to the office. In fact, many of your favorite online stores that have a San Francisco mailing address may not be Bay Area-based at all. Rather, they went for the look and feel of a classic city with a great commercial reputation.
Finding a San Francisco Virtual Office
Within the city, there are many virtual offices to choose from. One is Cloud VO, which offers several locations in San Francisco. They provide actual office space to be used part time or on a temporary basis. Plans start at a fairly inexpensive rate, and completely depend upon your needs and time frame. Rental includes Internet access, furnished workspaces and administrative help in many of its plans.
Bay Area Executive Offices is another alternative, offering hourly conference room rates, daily work room access, and other perks without having to deal with the hassle of a monthly mortgage or building maintenance issues.
A San Francisco virtual office is the perfect way to jumpstart a small business idea, or bring some relief to a larger company that is hurting financially. With friendly and helpful professionals working on your side, you are likely to love what you find.