San Francisco Steinhart Aquarium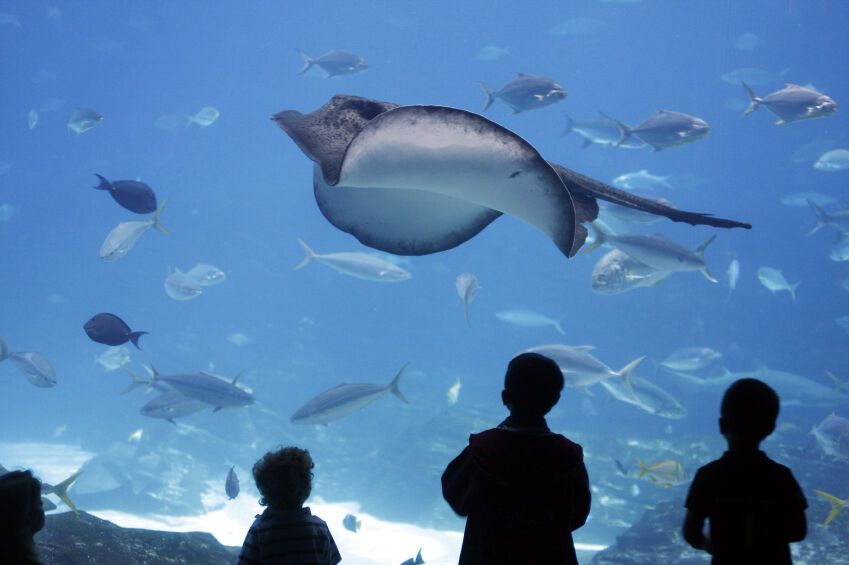 When visiting San Francisco, Steinhart Aquarium is a great attraction to check out. Remodeled in 2008, the new facility implements state of the art technology to help you experience the mysteries of the deep blue sea.
Steinhart Aquarium houses over 38,000 live sea creatures, including fish, sharks, and a live penguin display. Feed time in the penguin tank is always a great experience!
Jellyfish displays at the aquarium are some of the most popular these days. Already colorful animals are transformed into technicolor fantasies under an array of colored and ultraviolet lights.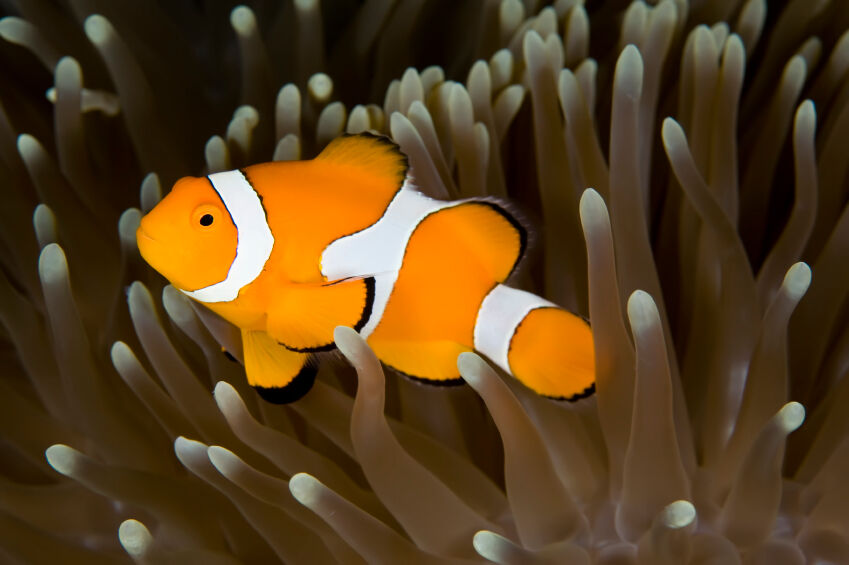 This little clown fish is just one of the many tropical fish you'll see at the San Francisco Steinhart Aquarium. There are literally 38,000 different kinds of ocean animals for you to see, in a dazzling array of colors, shapes, and sizes.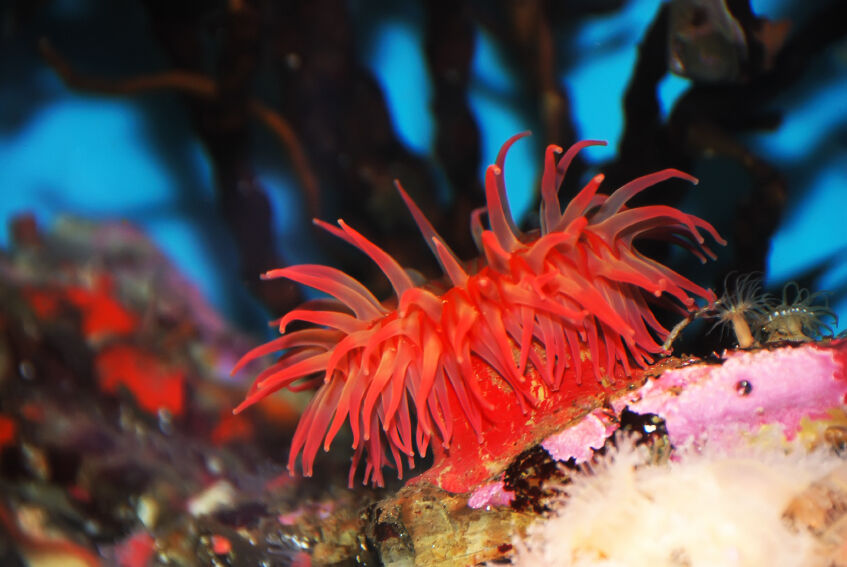 There are lots of things at the Steinhart Aquarium that don't swim. Starfish, sea urchins, and this red sea anemone are just a few of the stationary animals that inhabit the earth's oceans. There is even a display where you can reach in and touch these little creatures, seeing how they feel and respond to human touch!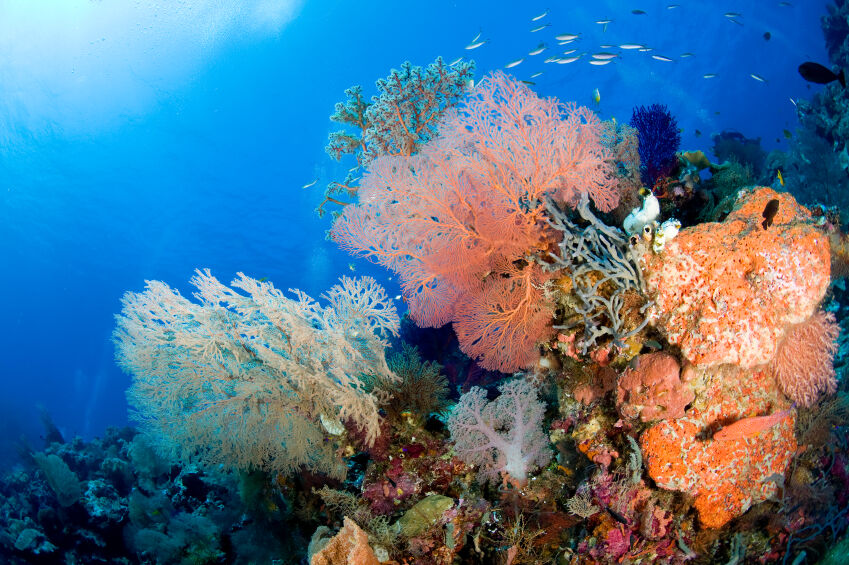 If you love corral reefs, you'll be excited to know that the aquarium has a reef display from the Philippines. This huge exhibit is one of the largest in the world, with soft and hard corals, reef sharks, rays, and more than 2,000 colorful fish.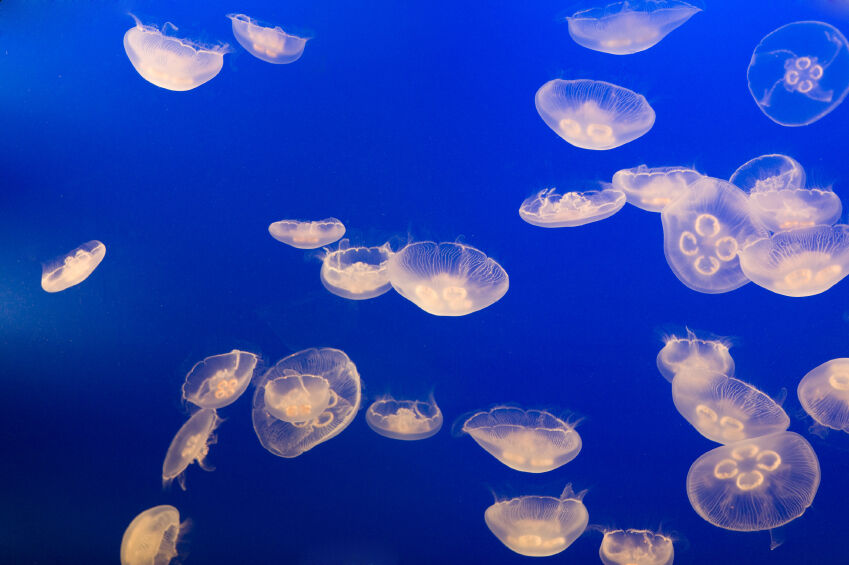 If you like jellyfish, you'll love the aquarium's multiple jellyfish exhibits. This particular tank houses hundred of tiny babies, swirling in a large tubular tank. They glow under a blacklight for maximum effect.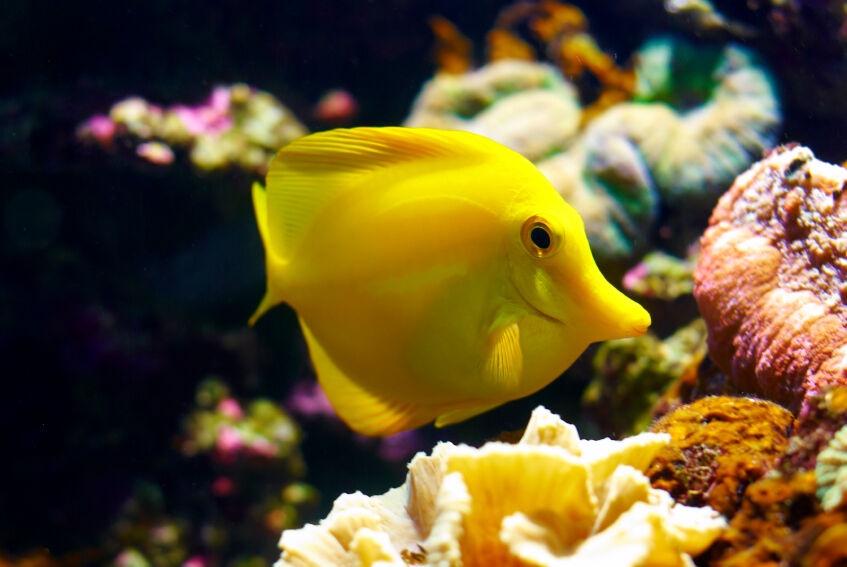 Feeding time is always a great time a the aquarium. Divers float through the displays while hungry fish school around them, waiting for their next nibble. Occurring every Thursday and Sunday at 1:00 pm, this is definitely a highlight!
California Academy of Sciences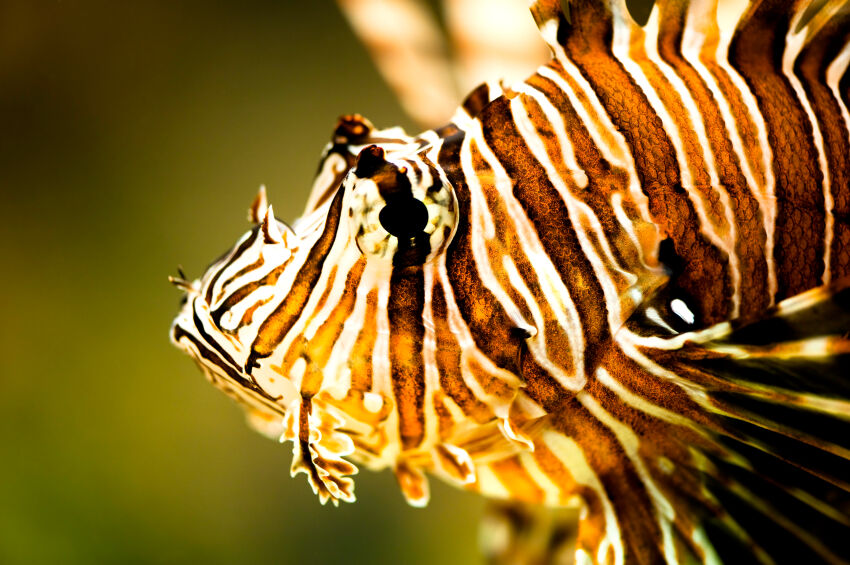 If you're visiting San Francisco, Steinhart Aquarium should definitely be at the top of your "to see" list. This attraction is sure to please both children and adults. When you're done, be sure to check out the rest of the Academy of Sciences, complete with tropical bio dome, natural history museum and planetarium.
For more information, visit the
California Academy of Sciences website
.