Summer Camps in Marin County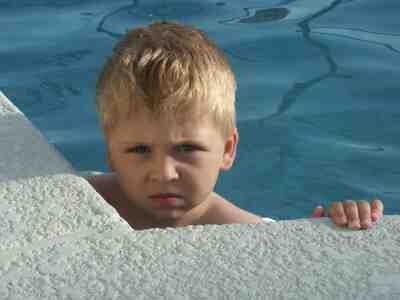 Summer camp builds lifelong memories, but summer camps in Marin County offer something special. From day camps to sleep away camps, sports camps to arts camps, Marin County has a variety of camps to help your child try something new, improve upon an existing skill, or just plain have fun.
Choosing a Camp For Your Child
While there are plenty of kid's activities in San Francisco and Marin County, it can be hard to determine exactly which summer camp will be best for your child.
Before making the decision on a camp, you should decide whether your child is ready to spend a week or more at a sleep away camp. Is he or she old enough, mature enough, or independent enough to brush his or her teeth, change clothes, and not miss you too much? If sleep away camp is still a future endeavor for your child, day camp is a great option. The children get lots of activities, but they get to sleep in their own beds at the end of the day.
You and your child can work together to figure out what kind of camp he or she wants to go to. Does she like science? Does he like hiking and sleeping under the stars? Maybe he or she is looking for a "traditional" camp experience, that includes some arts and crafts, some crazy skits, some sports, and some outdoor activities. You and your child can look at camp websites and brochures, and solicit advice from other families to get their input about their camp experience.
Finding Summer Camps in Marin County
There are numerous ways to find summer camps in Marin. For example, the Marin Child Care Council offers a long list of summer camps available in the local area.
The list is updated annually and is organized by location. Details about each camp are listed, including the name of the camp, the running times throughout the summer, the phone number, and a list of the age groups the camp is geared towards. The resources provided by the Child Care Council are a great one-stop resource for parents looking for a camp for a child of any age. Parents can also look at other resources, including the Marin Independent Journal, which prints an annual list of summer camps in the area. Their guide provide a bit more detail on what your child can expect to experience at camp. Check their website each spring for an updated list of camps for the new season, so that you can make your plans early.
Marin Magazine prints a similar list to the Marin Independent Journal, listing a variety of camps focusing on activities from horseback riding to basketball camps or camps that teach coastal ecology. Their list includes a brief description of each camp, the age group it caters to, and a phone number or website so you can contact the camp directly.
Parents can expect to find a wide variety of summer camps in Marin County, so there is something sure to appeal to any child. For example, national organizations offer camps, such as 4-H, Girls Scouts, and Boy Scouts.
Local organizations also offer a unique camp experience different than what you might find elsewhere. For example, a regional Shakespeare company offers a specialized camp for budding thespians or children who tend toward the creative side. Religious and cultural associations, such as the Jewish Community Center, provide camps as well.
No matter what your choice for summer camp, you know some things will always be true. Camp is unforgettable. The memories your child makes at summer camps in Marin County will last a lifetime. Going to camp builds independence and helps children to foster friendships and learn new skills. It is a great form of child care, and can be an enriching and educational experience.