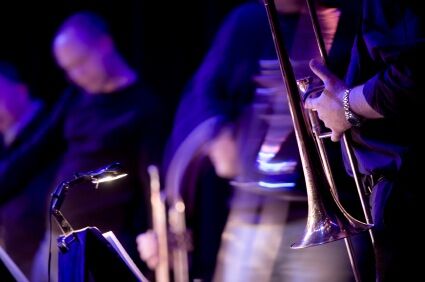 swing band san francisco, istockphoto, licensed
If you are looking for swing bands in San Francisco, you're in luck! San Francisco has a thriving music scene, and swing is just one of the many genres you can find in the Bay Area. Whether you're hoping to book a band for a birthday, wedding, corporate party or any other event that needs a great musical element, you're in a city full of talented musicians!
Finding Swing Bands in San Francisco
Are you planning a party? Do you and your friends love the magic that is swing dance? Then finding a great swing band in San Francisco should be your top priority. Where do you go when you want the best swing musicians San Francisco has to offer? Here are some resources for you two check out that will help you find a talented bad in no time:
Tips for Working With a Band
If you're looking for a band, then there are a few things you should keep in mind. You want to make sure that you're getting a group of skilled musicians, and you also want to protect yourself from any liability that might occur at the event. Check out these tips for making sure your experience is a good one: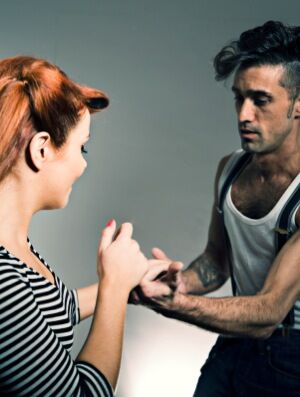 Bring swing to your event.
swing band san francisco, istockphoto, licensed
Ask for a demo: Even if you get a referral for a band from a friend, ask for a demo CD to make sure the band plays the kind of music you're looking for, and also to make sure they're of the caliber you're expecting. Many a person has booked a shoddy band because they didn't ask for a sample first.
Ask for references: Be sure to ask what parties the band has played before, and for references from past clients. Bands can be great, and bands can be rowdy - save yourself a headache by asking around to see what sort of environment a group creates once they take the stage.
Ask for a contract: This may seem like overkill if it's just a small event, but a contract can save your shirt when it comes to injury and monetary claims. Be sure that the contract says exactly what is expected, exactly how much the band will cost and when the band will be paid.
Confirm equipment needs: Make sure you talk to the musicians ahead of time about what equipment they expect to be waiting for them at the venue. This includes speakers, cabling, instruments, amps, etc. It can be a nasty surprise if they show up with no microphones, or you show up with no speakers!