TMJ Treatment San Francisco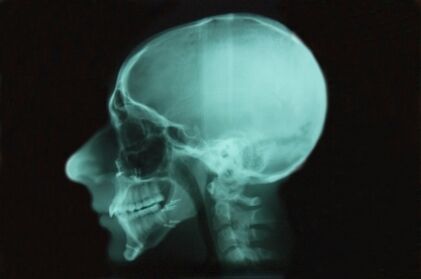 If you live in the Bay Area and are looking for some relief from that aching jaw, no doubt you will need to find TMJ treatment San Francisco style. Before you begin the hunt for the best place to find help, it is important to first understand what TMJ is all about.
TMJ is an abbreviation for the Temporomandibular Joints. These joints are the hinges that connect your lower jaw to the skull. It is a very mobile joint, able to easily move up and down as well as back and forth. One of the most important joints in your body, your TMJ allows you the ability to eat, drink, and talk.
When this joint is injured, tired or stressed, it cannot rest. As people, we need to retain the ability to eat and drink, talk and communicate throughout our days. Thus, the TMJ is constantly on the move without ever having the opportunity to truly heal, even when we sleep. In addition to the busy life of the TMJ, it also is an area of the body with a high assortment of small blood vessels and nerves. Therefore, when it is under pressure the TMJ becomes your squeaky wheel rapidly… ultimately leading to intense discomfort and pain.
When things do go haywire in your Temporomandibular Joints, it is known as a TMJ Disorder. This specific condition actually has three types, although you can have more than one type at a time.
Myofascial Pain - the most common type, occurring form muscular discomfort
Internal Derangement - when the jaw or joint is displaced
Degenerative Joint Disease - arthritis would be one example
If you are seeking TMJ treatment in San Francisco, you may be wondering if you actually have the disorder or not. The following are some common symptoms. If any sound familiar, it is worth seeking a professional.
Pain in and around the jaw
Frequent headaches
Tension or clicking when opening and closing the mouth
Locking jaw
Unusual tooth pain
Clenching and grinding teeth
Overly tired jaws
Hearing or eye concerns - like ringing or tearing
Sinus problems
TMJ Treatment: San Francisco
If you are experiencing any of the above problems, it is time to put TMJ treatment San Francisco on your to-do list. TMJ disorder is quite complicated, with many types of causes and treatments available. Often your first stop should be to a dentist you know and trust. They can rule out any underlying dental issues, evaluate the condition of your jaw, and refer you to a specialist for treatment if necessary. TMJ problems can arise from many different causes and often the actual source is not completely relevant. The most common causes come from:
Dental issues
Injuries
Stress
Poor habits
Emotional problems
Due to the variety of causes, types and possible treatments, there are almost unlimited possibilities in treatment centers. The following list of professional services should be considered:
Self help books
Physical therapy
Chiropractic
Yoga
Dentists
Massage
Physicians
The best advice is to start with a place who knows you and your jaw. If you already regularly visit one of the above treatment specialists, start by bringing your TMJ concerns to her or him.
TMJ Treatment Centers in the Bay Area
If you have no regular contact with a health-related professional, are looking for a second opinion, or frustrated with your current treatment plan then the following list may be worth a visit.
Charles Mohn, DDS - General Dentist, 450 Sutter St Rm 2618, San Francisco, CA, 94108, Ph: (415) 781-2269 - specializes in jaw problems.
Northern California Kaiser Craniofacial Program, 280 W MacArthur Blvd., Oakland, CA, 94611, Ph: 510-752-7625
Brian J. Barnes, Myofascial Release, 217 Douglass, San Francisco, CA, 94114, Ph: 415-863-3433
Advantage Chiropractic, 2445 Ocean Avenue San Francisco, CA 94127, Ph: (415) 587-7000
UCSF School of Dentistry, Student Dental Clinic, 707 Parnassus Avenue, San Francisco, CA, 94143, (415) 476-1891
UCSF Center of Orofacial Pain, 513 Parnassus Ave., Room S738, San Francisco, CA 94143-0476, (415) 476-8298