University of San Francisco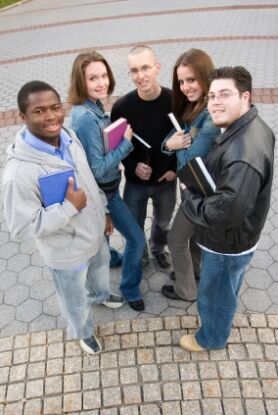 The University of San Francisco has been "educating minds and hearts to change the world" for 150 years as of October 2005 This Jesuit Catholic urban university is located in San Francisco, close to the storied Haight-Ashbury neighborhood, and is one of the biggest educational institutions in all the Bay Area. Read the article below for information on the many programs the university offers.
Academics at the University of San Francisco
It would be difficult not to find an area of study at the University of San Francisco. These include Arts and Sciences, Business Management, Education, Law, Nursing and Professional Studies, offering programs for undergraduate, graduate, working professional and international students. In addition to the main campus in San Francisco, current students can attend classes (if permitting) at USF's regional campuses located in Cupertino, Oakland, Sacramento, San Ramon and Santa Rosa.
Undergraduate, graduate, working professional, international and transfer students will find in-depth admissions and enrollment information at USF's official site, including sections on tuition, programs, online applications, financial aid, the admissions process, and individual application status once all required materials have been submitted.
University Life at University of San Francisco
USF prides itself on the high quality and rich variety of its day-to-day life with many programs and services offered to aid its students. Using the official site link above, you can access information on the University Life page about food and residence services on the main campus, as well as the university ministry and public safety precautions and announcements. There's also information on health services and insurance, the bookstore, bursar's office, career services center, international student services center, student disability services and much more.
University of San Francisco's Richard A. Gleeson Library and Nancy Geschke Learning Resource Center offer print, non-print and digital resources for the school's student body to take advantage of. There's also 24-7 virtual reference service, excellent (and quiet!) study spaces and of course computer connections with Internet service. There is also the Zief Law Library for those studying to be lawyers.
For students interested in working up a sweat by participating in sports while at USF, there are plenty of great choices available. For men there's baseball, basketball cross-country running, soccer, golf, tennis and rifle shooting. For women there's volleyball, track, tennis, soccer, golf and basketball.
The above just covers the basics about the University of San Francisco. For more information, including contacts, news, event listings, faculty and staff profiles, a virtual tour of the campus, and a list of all areas of study within the Arts and Sciences, Business and Management, Law, Nursing, Education and Professional Studies colleges and schools, visit the official web site here.